Flinn & Steel is the result of two worlds colliding. It's where fine jewellery meets fabrication. Jewellery design meets high strength metals. And where the skills of husband and wife duo, Jessica and Ollie, co-exist. Throw together Jessica's decade as a jewellery designer at the helm of Jessica Flinn, and Ollie's decade as a maker (and TV personality), and you've got a collection of high strength wedding rings worth writing home about.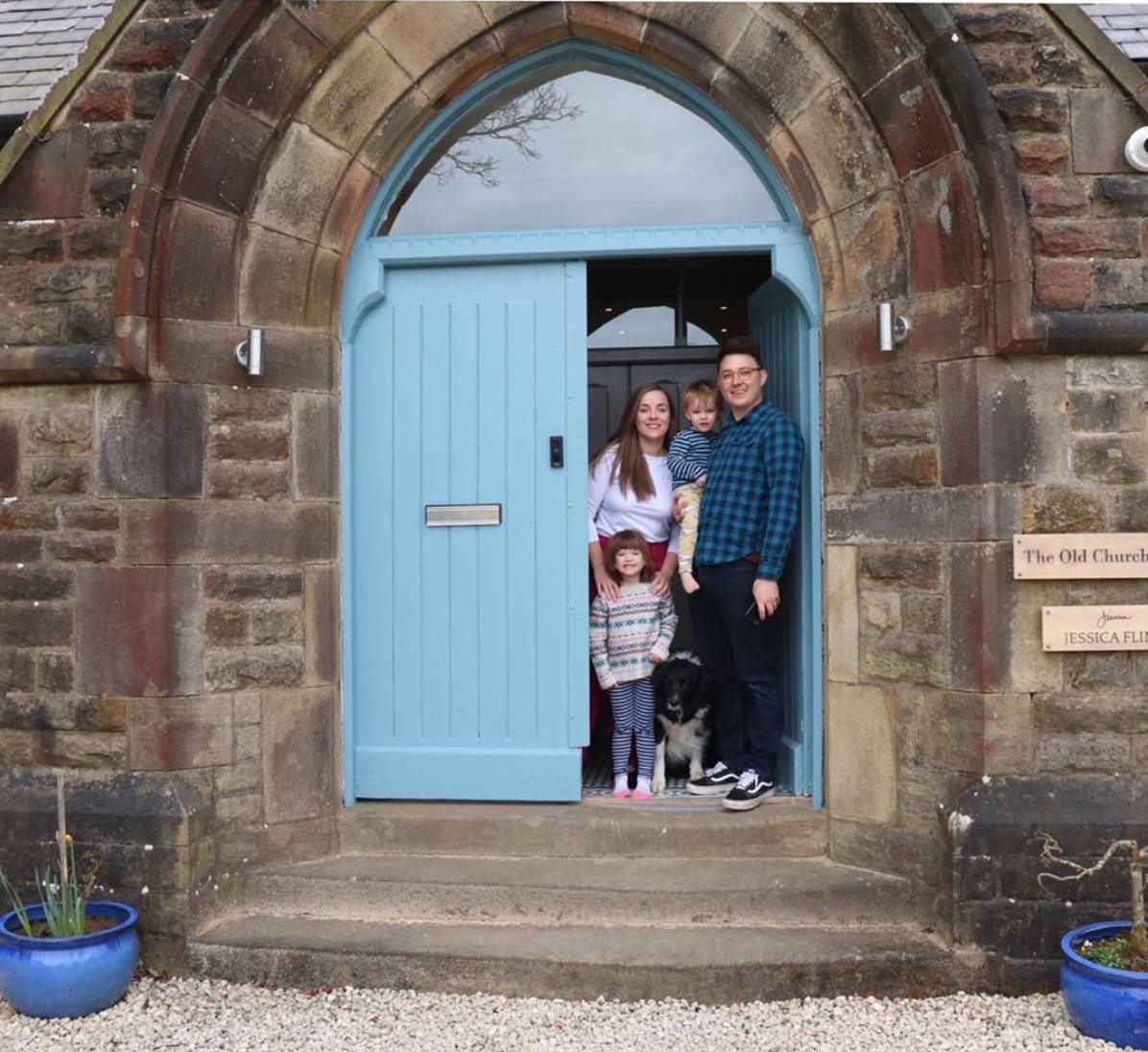 IT BEGAN WITH TWO LOST RINGS
Picture the scene. Jessica collected four stainless steel rings from a supplier in Sheffield and drove home, to find that they'd disappeared. Between picking them up and getting home, they'd gone, with the weddings just weeks away. With no way to replace them in time, Ollie was Jess' knight in shining armour, and stepped up to the mark.

Over the course of a week, Ollie purchased a lathe and stayed up through many nights, transferring his woodworking and making skills to turning rings. It took a while, but he stepped out of the workshop with four perfectly made rings. From there, Jess and Ollie's collaboration was born. 
Ollie continued to make rings for Jessica Flinn on a freelance basis, but when the pandemic hit, they decided it was all or nothing. The Sheffield Steel rings website and brand was launched, and was more successful than they ever imagined.
SHEFFIELD STEEL RINGS BECOMES FLINN & STEEL
Fast forward to 2021. Our collection has grown, our team has grown... and most importantly, we have grown. As we reflected as a team on our first year in business, we decided it was time to pay homage to our roots. Siblings in the wedding world and highly collaborative, we decided to bring the names of Jessica Flinn and Sheffield Steel rings together as 'Flinn & Steel'.