Flinn & Steel wins coveted UK Jewellery Award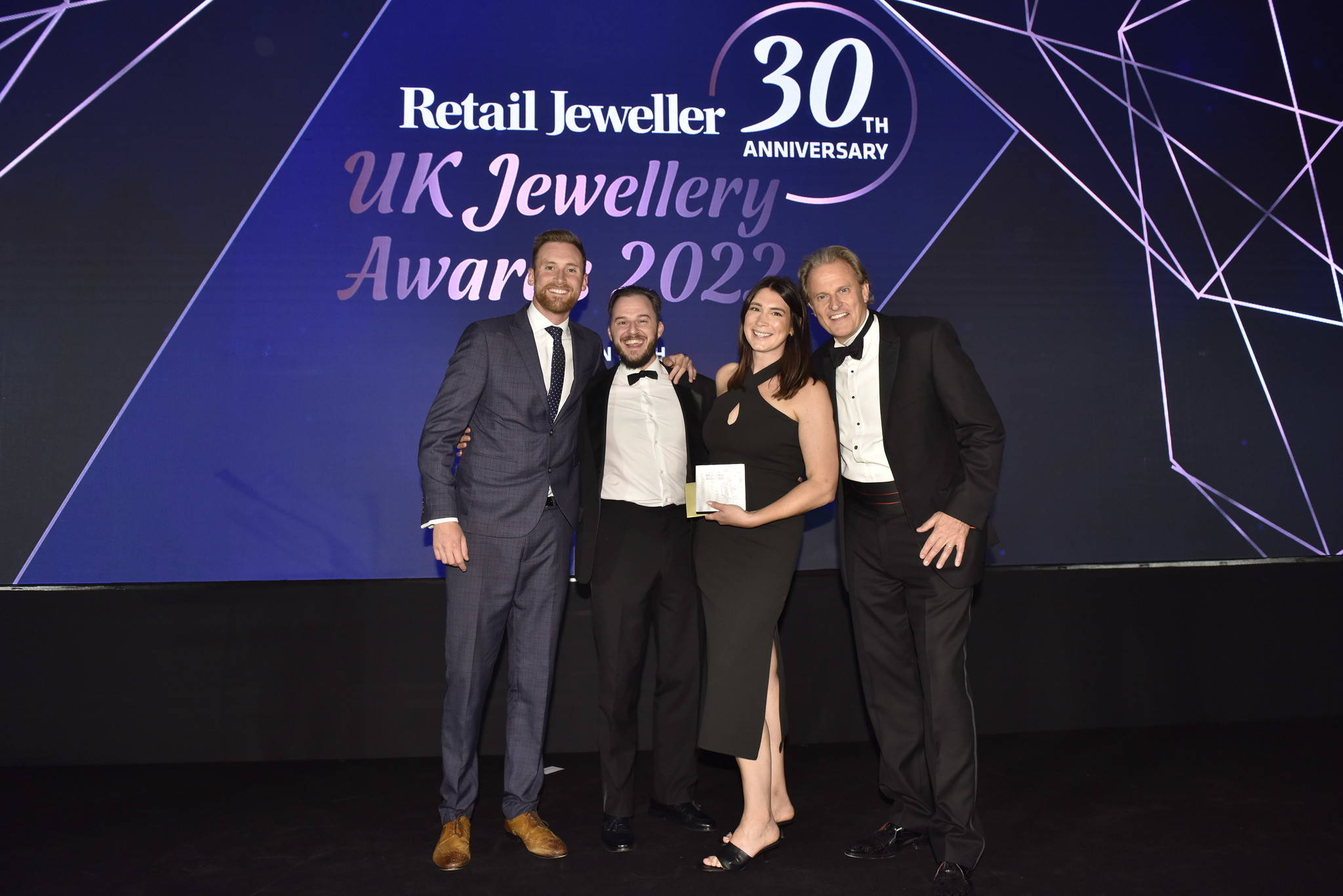 Pictured, left to right, Toby Tarrant (Presenter), Richard Blakey (F&S Brand Lead), Grace Stephenson (F&S Retail Partner Liaison), Simon Wolf (CEO at WOLF).
We're not usually ones to toot us own horns, but this is a big one!
WE WON A BIG SHINY AWARD!!!
The UK Jewellery Awards is the country's longest-running and most prestigious trade awards event. Organised by leading jewellery and watch industry title, Retail Jeweller, the 2022 event marks its 30th anniversary and was attended by some of the industry's biggest names, including: Beaverbrooks, Swarovski, Citizen Watch, Thomas Sabo, Goldsmiths, Rotary Watches, Seiko, Tissot and many more.
Fending off some stiff competition from a host of upcoming brands, Flinn & Steel came away with a win for Emerging Jewellery/Watch Brand Of The Year, sponsored by WOLF. Praising the team, the expert judging panel were "impressed by the skills and passion at the heart of this emerging brand".
So, it's official. Flinn & Steel are an award-winning jewellery brand from Sheffield 🤘
Thanks to all our awesome customers for making this possible.
Love, Ollie and the team xoxo