Flinn & Steel is a jewellery brand for all. We're proud to have been a part of so many same-sex weddings and civil ceremonies, and we want to shout it loud and proud that we are allies of gay, trans and non-binary people. 
Same-sex civil ceremonies and weddings were only legalised in our lifetime. We're at the start of something beautiful  - we can finally marry who we want - and that's the way it should have always been.  Love is love. You are you. 
Every so often we hear stories of people feeling unwelcome or being discriminated against when planning their wedding. Rest assured that this will never happen on our watch. You can speak to us, visit us and buy from us knowing that, whoever you are, and whatever love story you're celebrating... we are here for all of it! 
*If you're reading this and gay weddings make you feel uncomfortable - we're probably not the jewellery brand for you.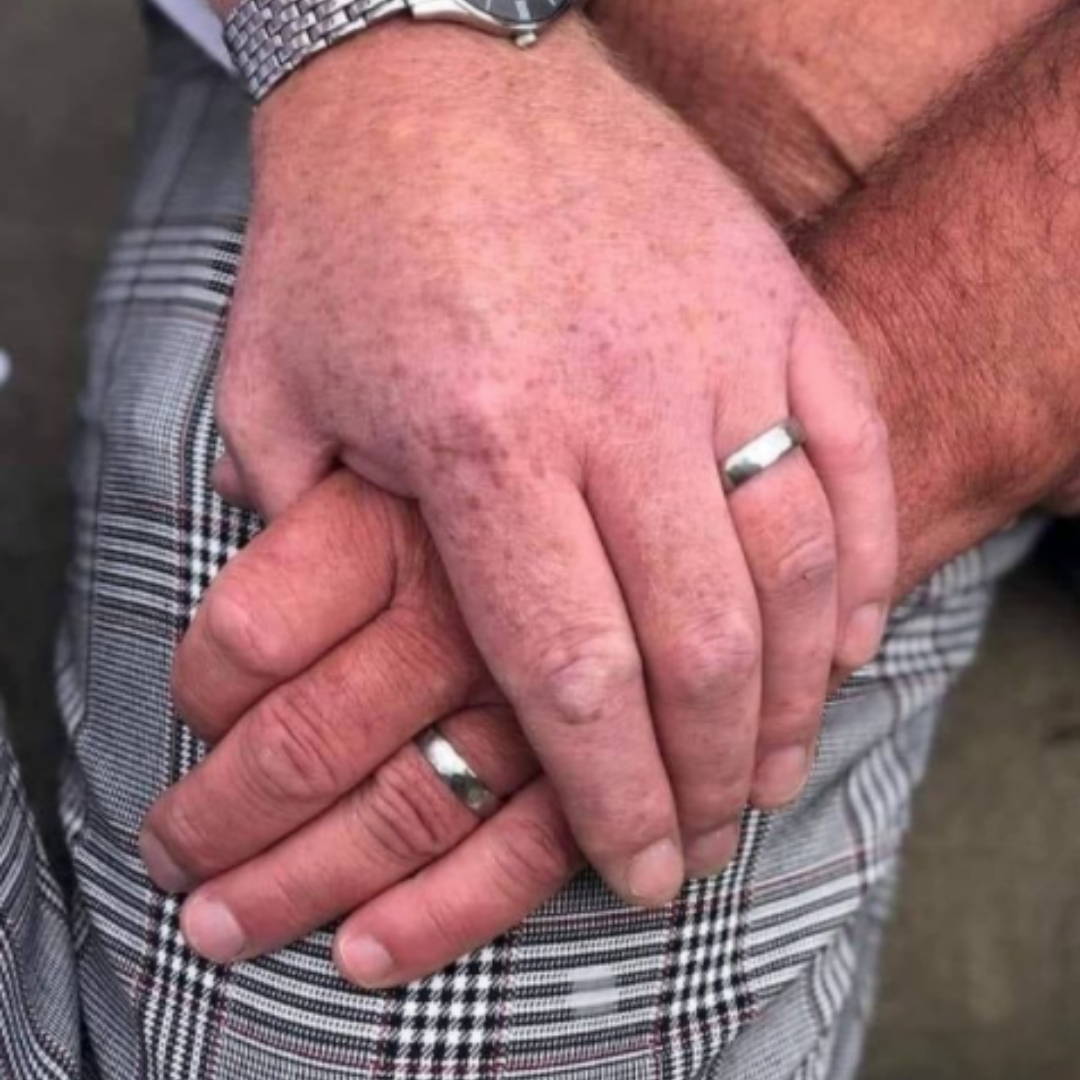 Choosing to be an inclusive brand for every love story was unconscious. Then one day, we received this amazing photo from a gay wedding, and we knew it was time to shout our support loud and proud. This photo was one of our proudest moments from our first year in business.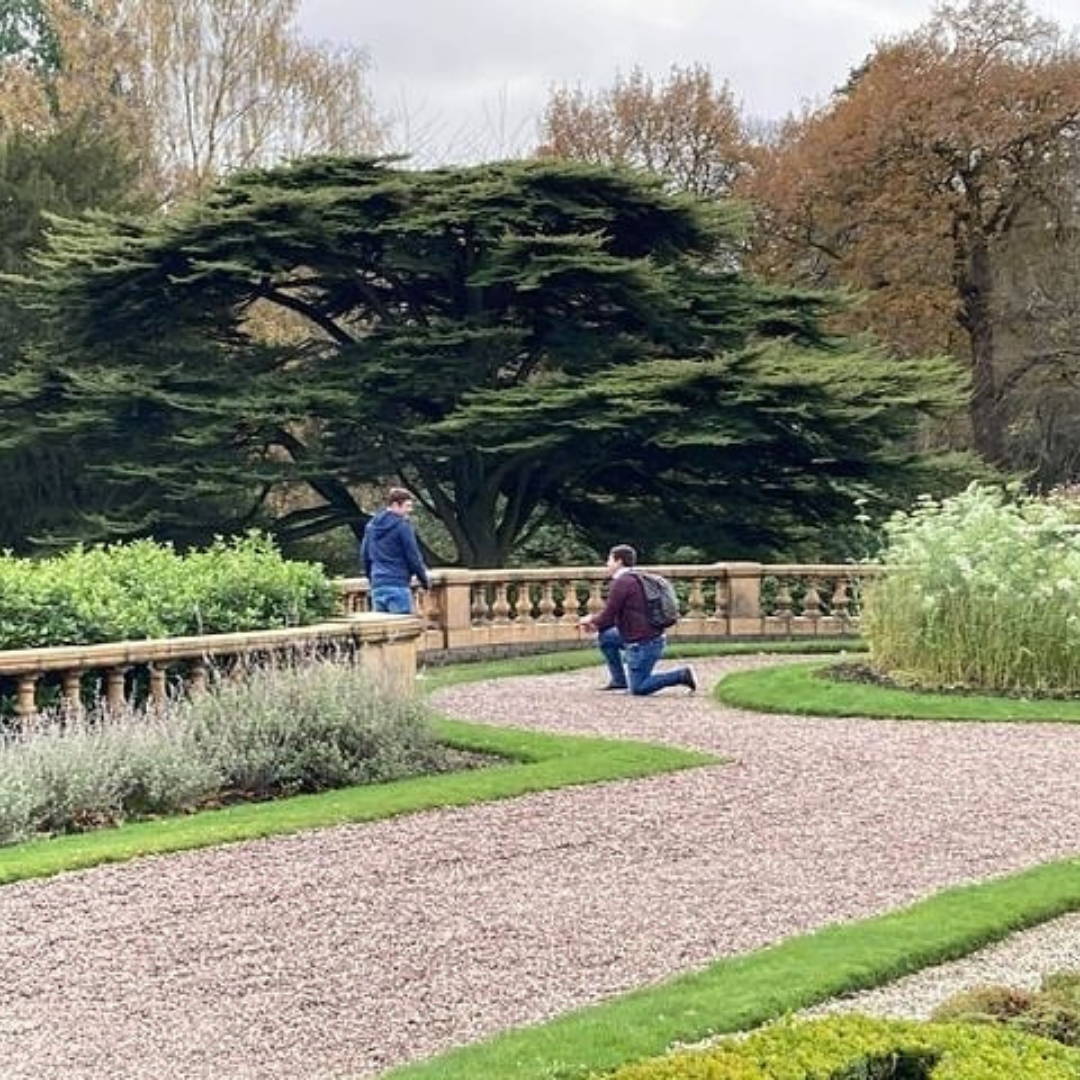 M & J chose our fingerprint ring for a wonderful proposal. Hilarious to set up, in order to get each other's fingerprints, M had to come up with an elaborate story, resulting in their whole families sharing their fingerprints with him. What an amazing proposal!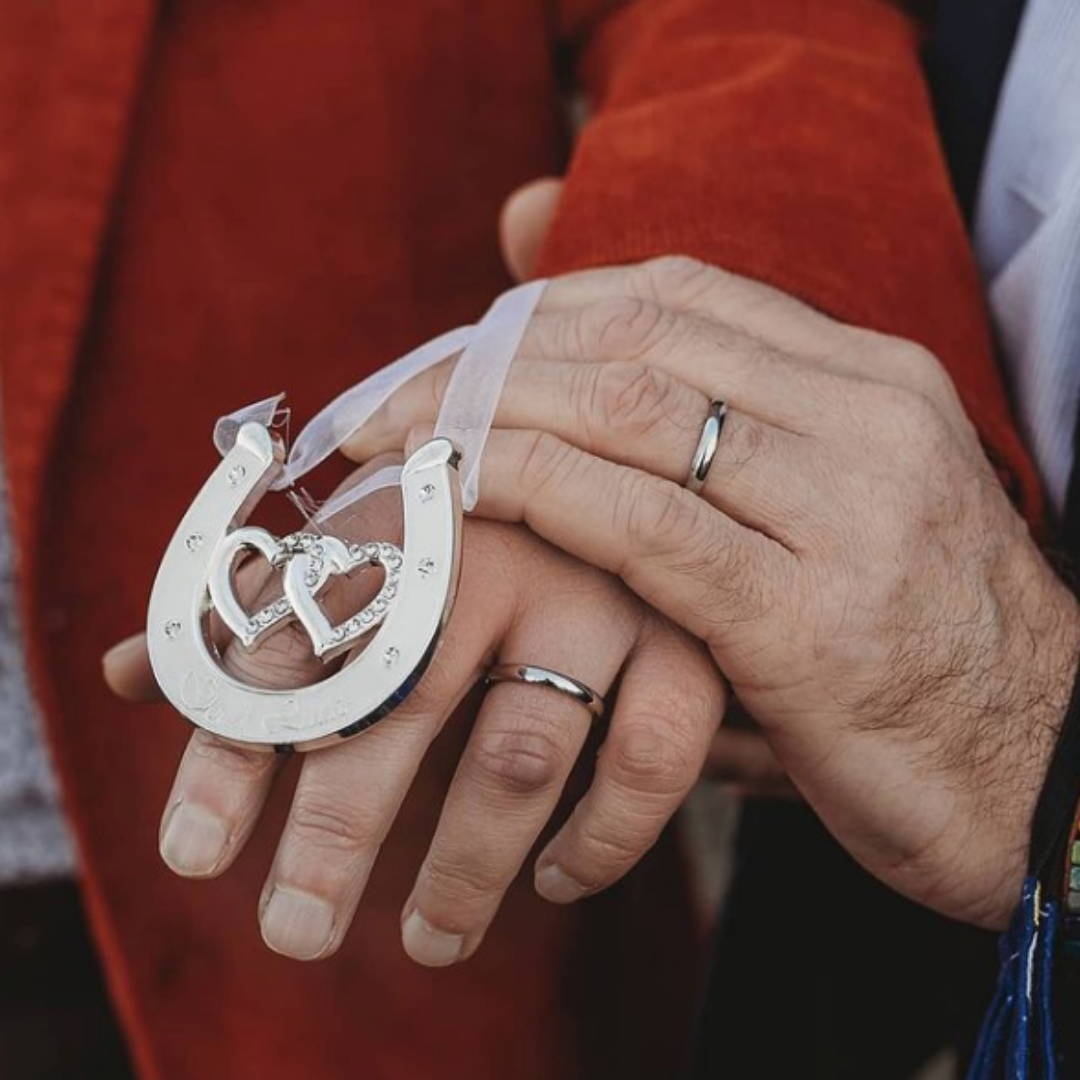 Our rings are a great choice for gay weddings. Why? You can match your rings, or match your material and opt for a different finish and width to suit your individual style and personalities. This photo from a winter wedding is one of our favourites.