IT ALL STARTED WITH TWO LOST RINGS...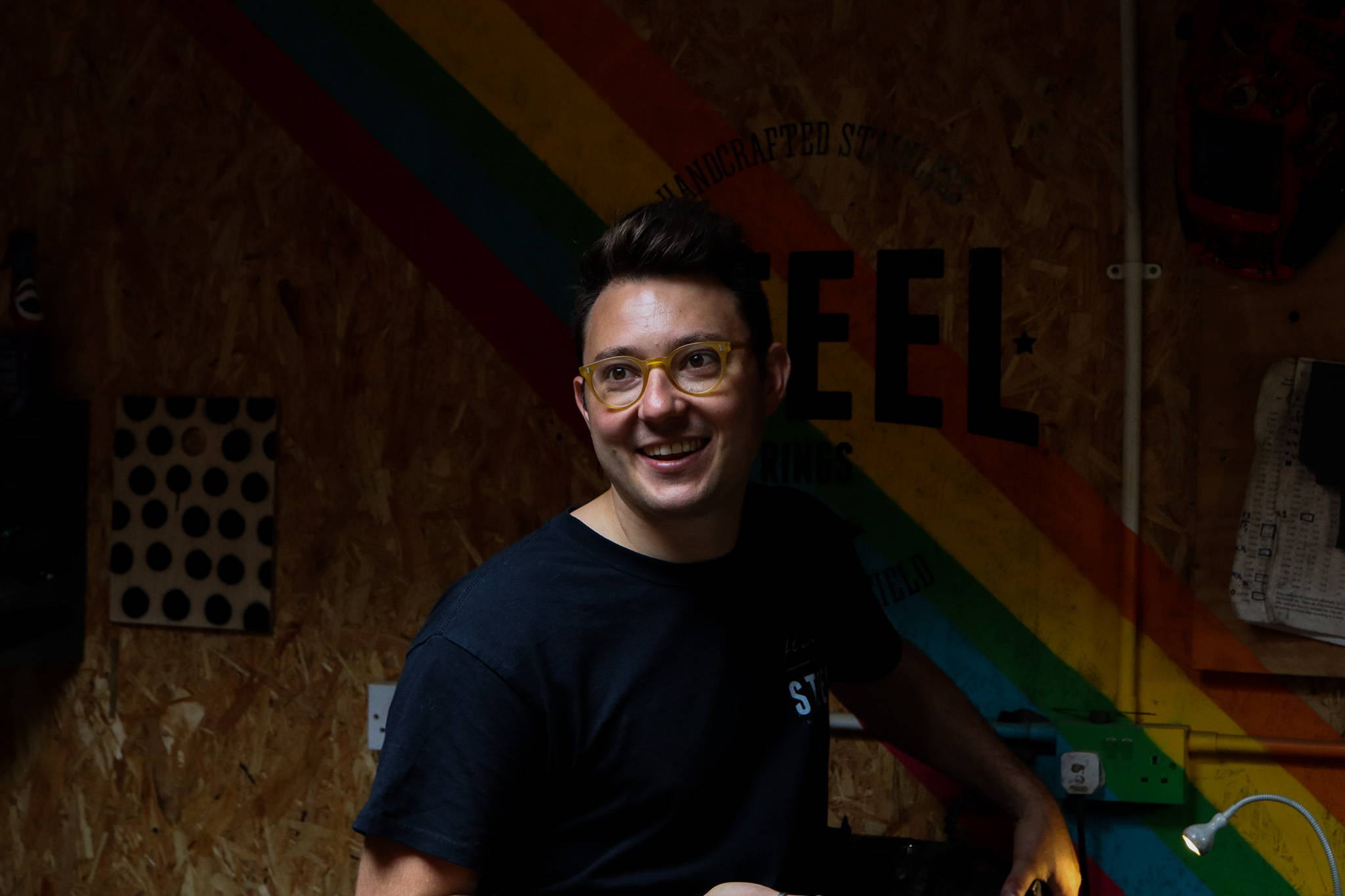 Hey there! I'm Ollie, and I want share the Flinn & Steel founder's story with you. So, grab some popcorn and buckle up, because it all started with some pesky lost rings.
Picture this: Jess (my wife) had just picked up four stainless steel rings from a supplier in Sheffield and was driving home when, poof! The rings vanished into thin air. With weddings right around the corner and no way to replace those slippery suckers, Jess was in full-on panic mode. But that's when I swooped in like her knight in shining armour.
I thought, "Why not give ring-making a whirl?" Within a week, I'd bought a lathe, stayed up all night learning, and started mastering the mysterious art of turning rings. That's when Jess and I decided to join forces, and our epic collaboration was born.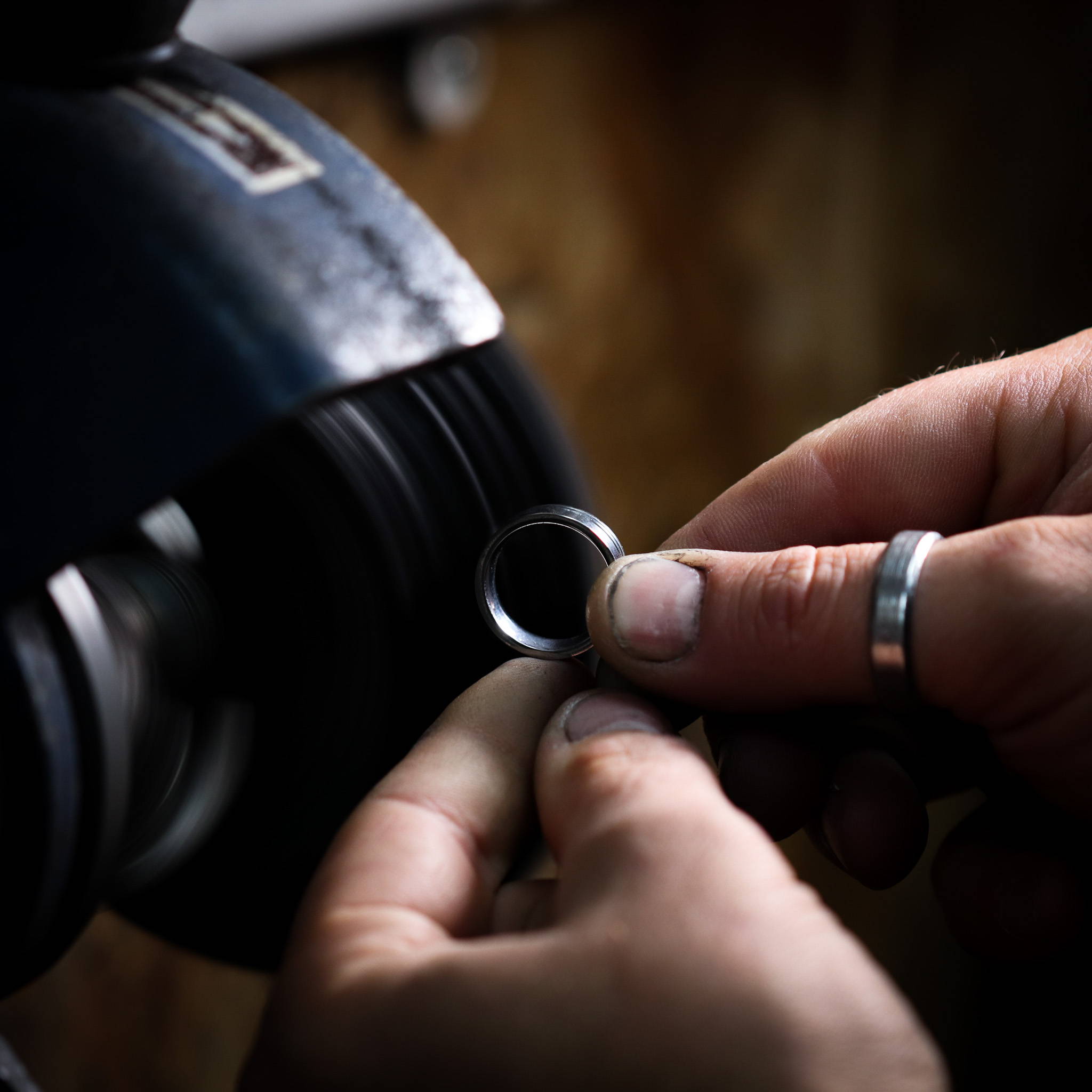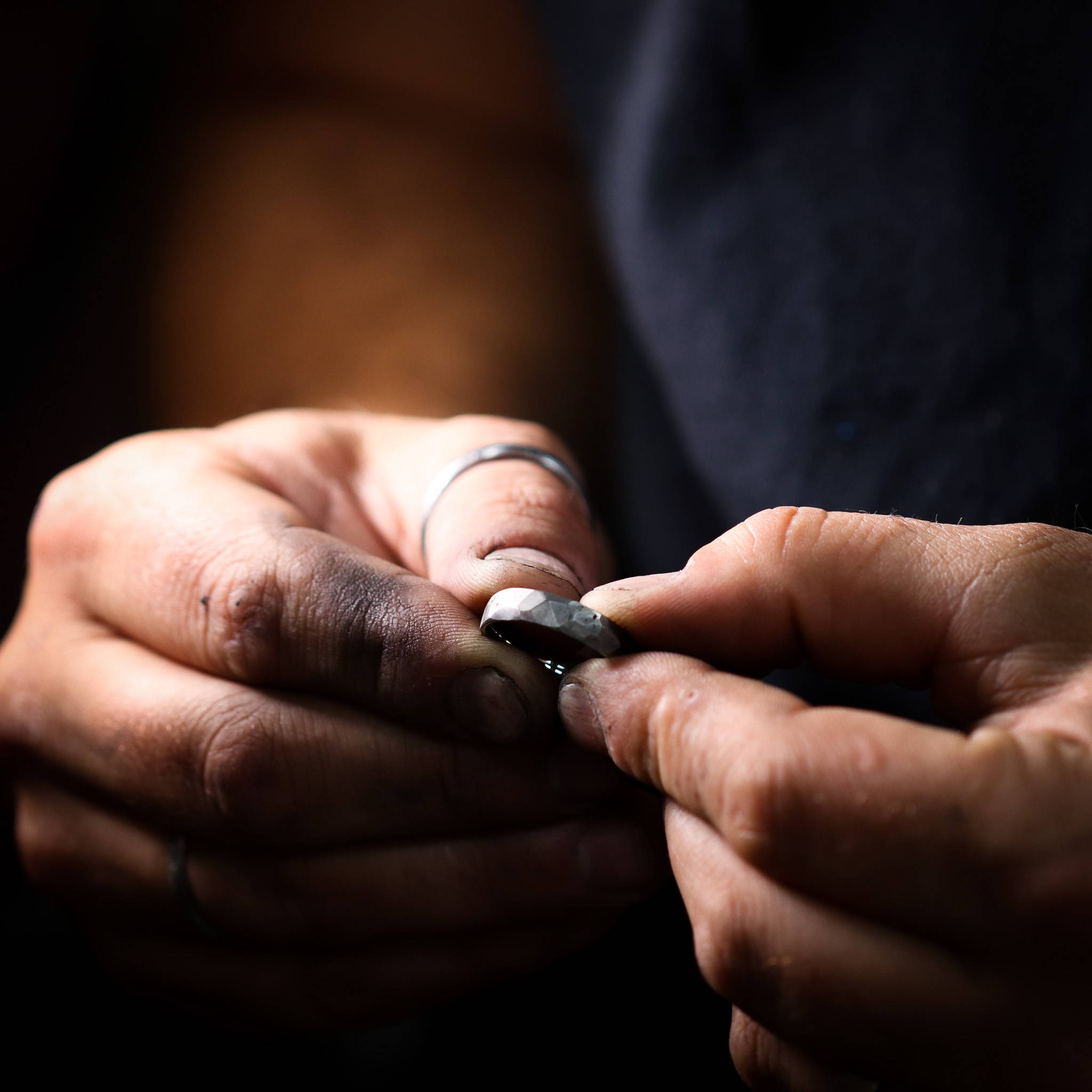 Fast forward a few years, and we launched "Sheffield Steel Rings." But we didn't stop there! We later rebranded to "Flinn & Steel" when we introduced new metals like titanium, tungsten, tantalum, and cobalt. We now offer bespoke engravings, and each ring is individually engraved in our Sheffield studio. Our small business has grown into a big, happy family.

Speaking of family, in 2020, we expanded our team. Amy H joined as our operations manager and levelled up to Chief Operating Officer (COO). And Amy W came on board as our in-house laser whiz. And of course, Moss the dog is still our Quality Control Officer and the fluffiest workshop companion ever. You can meet the rest of the team, here.
Now, we know that behind every great ring is an even greater responsibility. That's why we're all about ethical and responsible sourcing. We partner with suppliers who share our eco-friendly vision and create our rings in small batches or handcraft them individually. This way, we avoid mass production and support the artisanal craft, making the world a better place one ring at a time.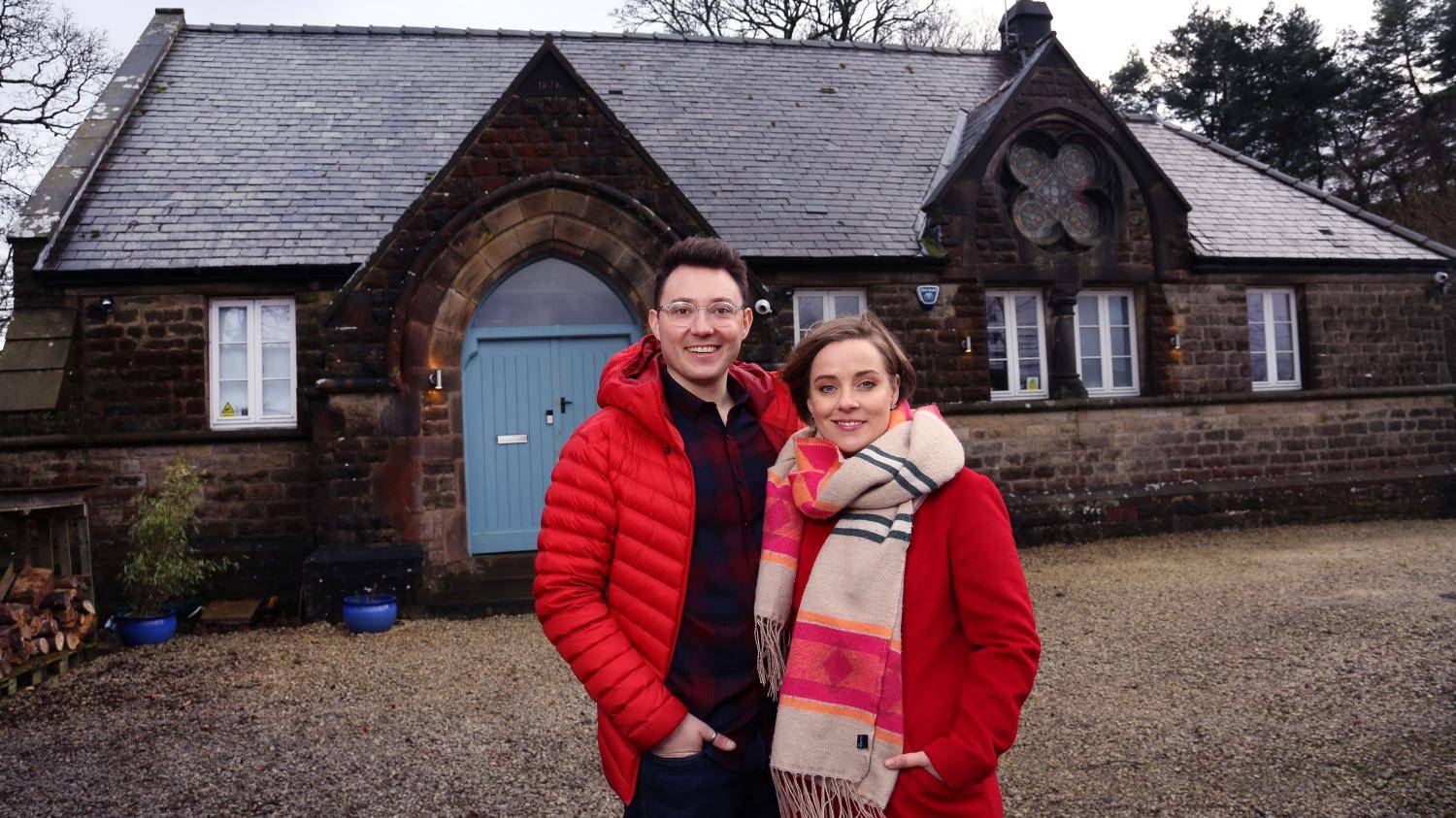 As for our dynamic duo, Jess and I now work together full time in a converted church on the edge of the Peak District National Park in Sheffield. We live there with our two adorable kiddos, Carmen and Robin, our trusty collie dog, Moss, and the ever-elusive Silver the cat. You can find Jess's stunning wedding and engagement jewellery at www.jessicaflinn.co.uk.
We're also super proud to work with talented jewellery artists and specialist manufacturers from all around the world. They help bring our designs to life in workshops from Bradford-on-Avon to Germany, and even by metal specialists like Damasteel in Sweden.
And in case you were wondering about those mischievously missing rings, we found them six months later, tucked away in baby Carmen's changing bag. Baby brain, am I right?
So that's our wild and wonderful journey, folks! Thanks for coming along for the ride, and stay tuned for more amazing Flinn & Steel adventures. Head over to our ring pages to see our awesome products and shop our collections.