The ultimate flinn & steel ring guide
Hopefully this guide will give you all the info you'll need to decide which material is right for you!
If you still have any questions, are team are on hand on our live chat or via email (info@flinnandsteel.co.uk)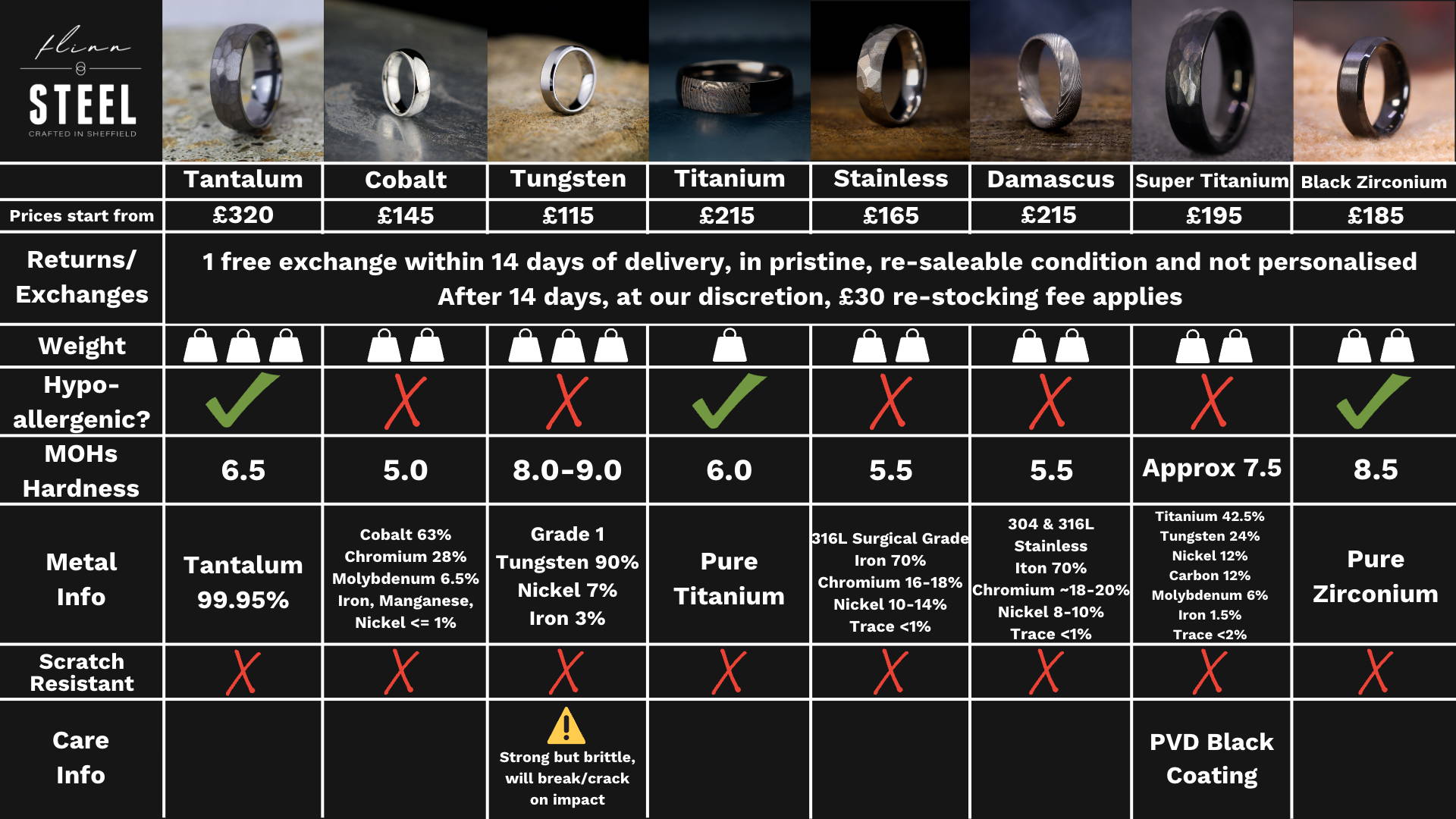 *We don't class any of our rings as scratch resistant, even though some materials have a stronger resistance to surface scratches/scuffs than others. All rings, regardless of metal will build up a 'patina' of surface scratches from the day you begin wearing your ring, which we love because it shows how much you enjoy wearing your ring!
Precious and mixed metals