Let's talk about fingers! Them funny little useful things that we slip inside rings…
But, why do some rings fit perfectly on some days but are too loose or too tight on others? And why are our fingers different sizes on different hands? How tight should a ring fit? And why do different size band widths change the ring size?
Allow us to answer…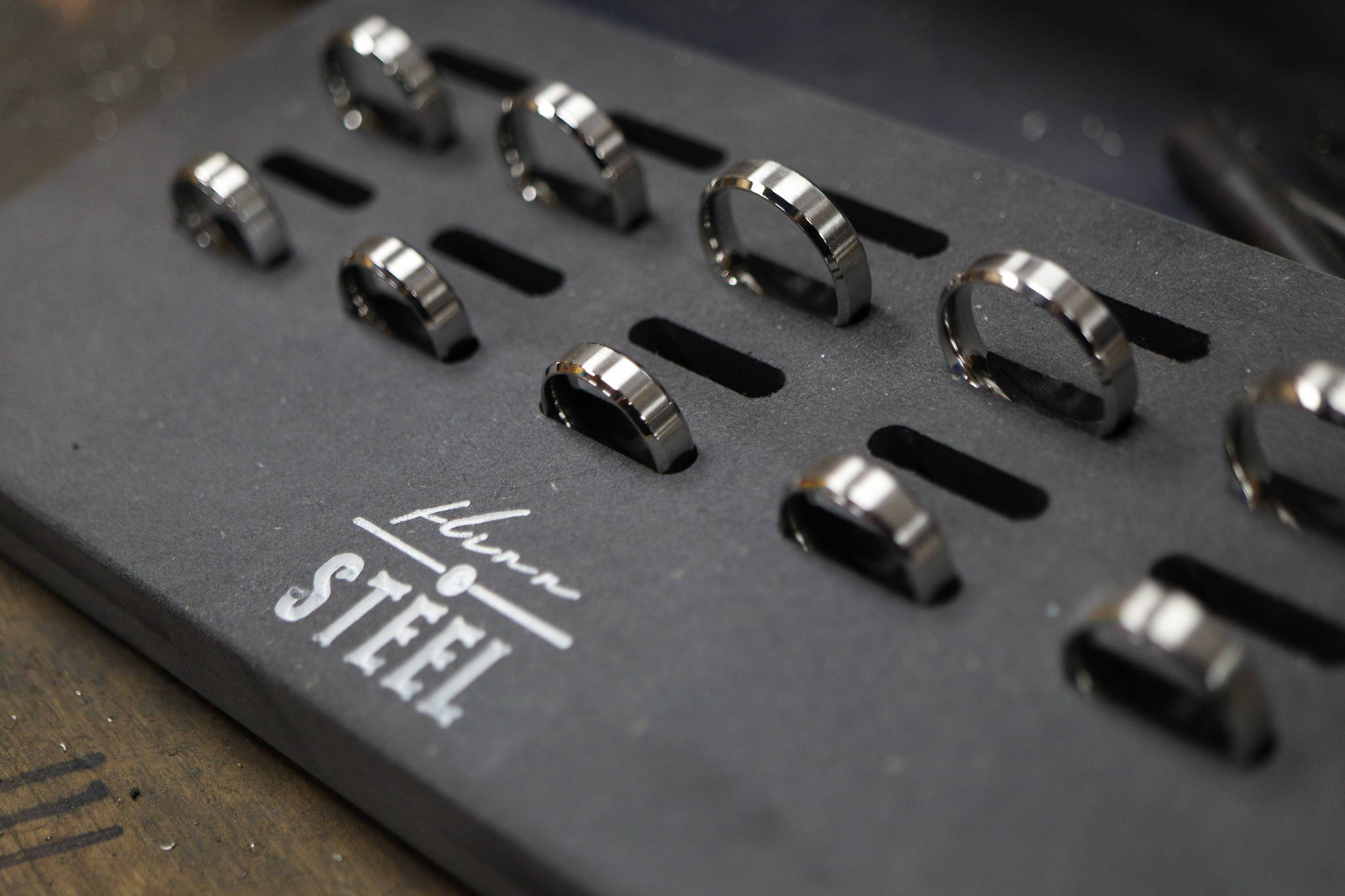 Your ring will not always fit like a glove! In fact, our fingers are constantly changing through the different seasons and even throughout the day. They can be affected by what activities we do, what we eat, how tired we are and any temperature changes in the air.  
Your 'finger size' can change as much as a full size in one day! And most of the time, the fingers on your right hand are about half a size bigger than your left hand. It's different for everyone though! Ring size is an art, not a science.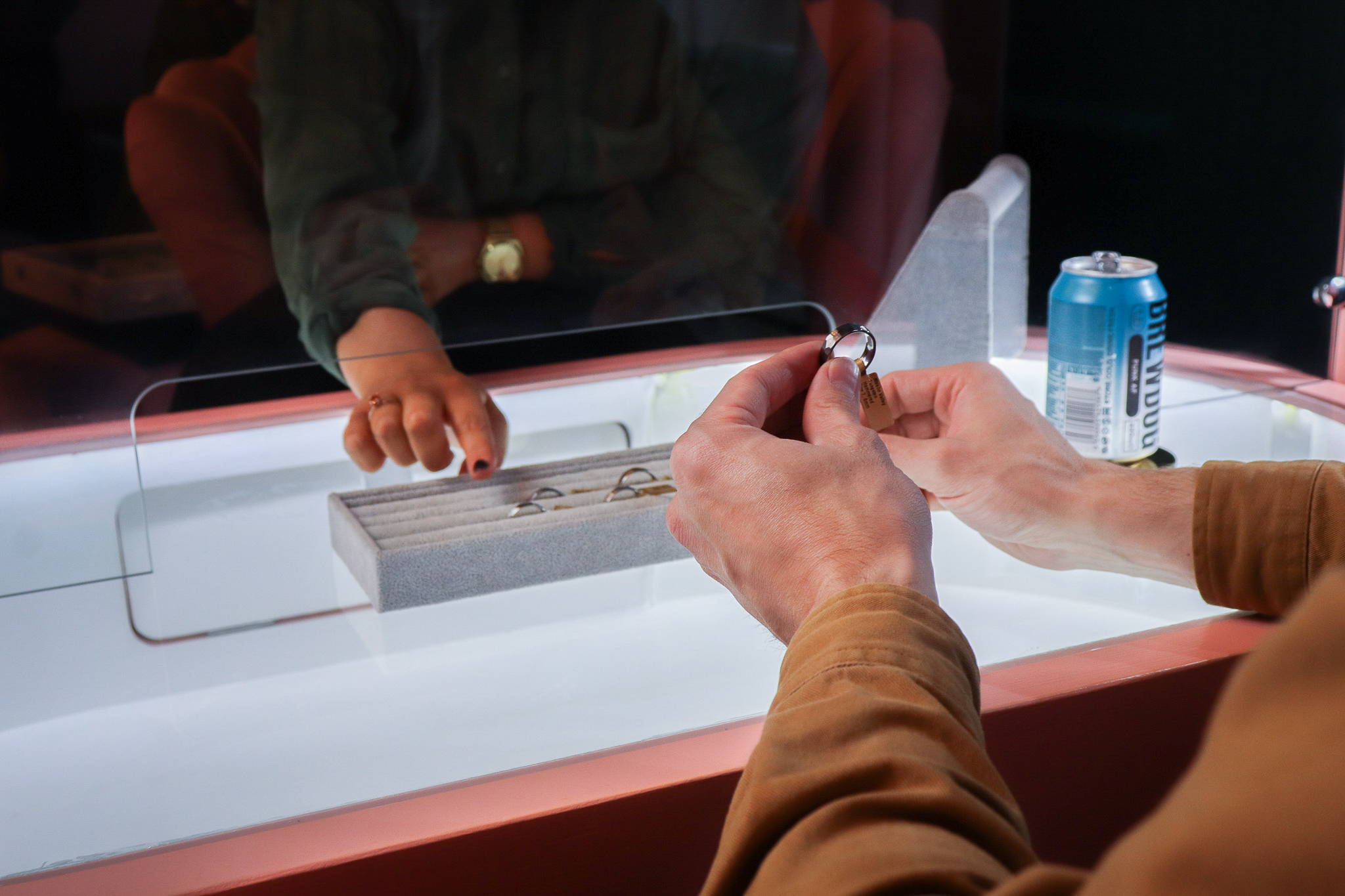 So how do we size your finger at Flinn & Steel?
If you book a showroom appointment, our expert concierge team will size your finger in person. 
If you want to do it yourself, then we have two ring sizers available to order. Our standard metal ring sizer will measure UK ring sizes from A-Z and can be found here. For slightly bigger fingers, we have a plastic ring sizer that covers UK sizes A-Z+6 and can be found here. Don't forget the discount code, which will take the price of our ring sizer off your final purchase, if ordered separately.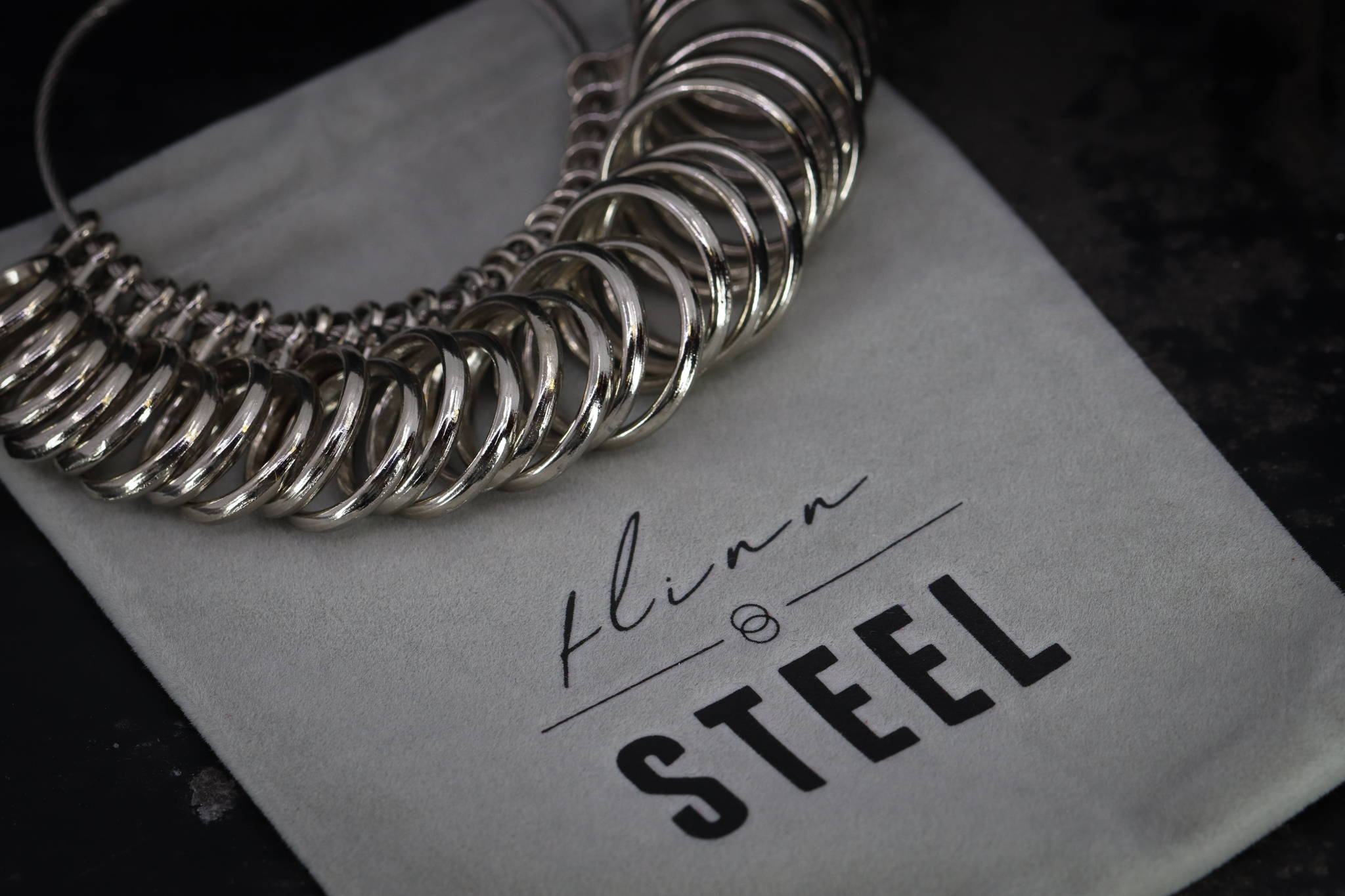 So how do you use our ring sizers?
Choose which finger you want to size.
Select a band, going up and down the sizes until you reach a snug one.

 

Take it off the loop and wear it throughout the day and during the night, taking it off and putting it back on throughout. Remember, fingers are usually larger at the end of the day.

 

Once you're happy with the size, send us a message or order online and select the size you need. If you're ordering a ring width of 7mm or more, we usually advise that you go up one size larger than your chosen ring size.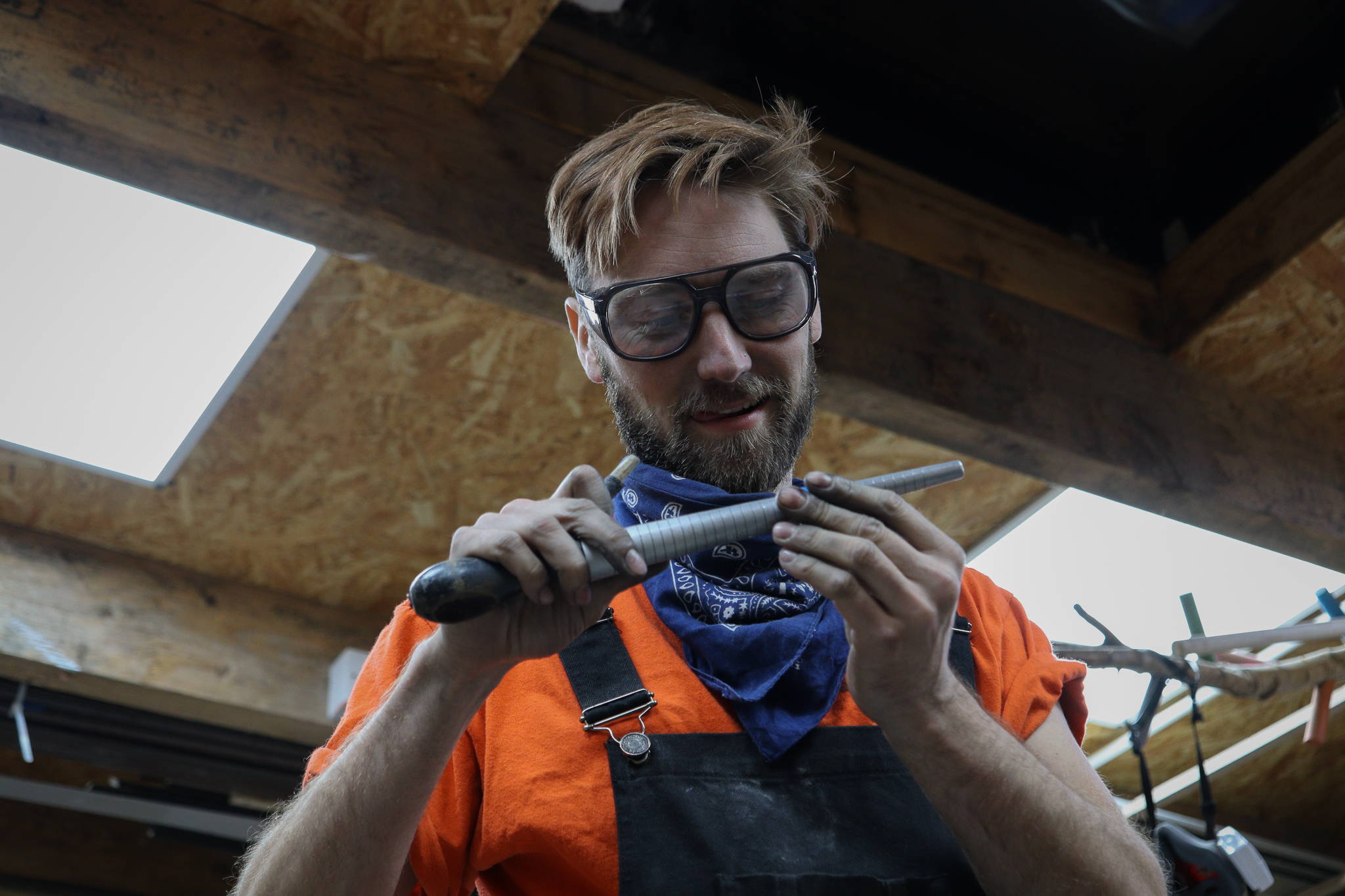 BUT WHAT ARE YOU LOOKING FOR?
In short, how you take the ring off! It should slide easily along your finger and only hit a bit of resistance coming off over the knuckle - but not so much that you need to twist it off with force. If it comes off too easily, then it's likely to slide off in your pocket etc.
Don't worry about it being too tight at first - especially if you're not used to wearing rings! IT WILL FEEL WEIRD. You'll soon get used to how it feels and won't even notice you're wearing it!

Take into consideration whether your hands are warm or cold when doing this - if it's cold then your ring will likely come off with ease, but this is expected in the cold! The same goes when it's warm, you may find it difficult to take your ring off - again, this is completely normal! As long as your ring is comfortable the majority of the time, that's just right.
Our rings are stronger and more hard wearing than 'traditional' metals such as gold and platinum, which means they cannot be re-sized. This is something to keep in mind, as most peoples fingers will not stay the same size for life.
If you ring size changes significantly, you may need to replace your ring for a smaller or larger size if your original ring no longer fits well.
Still have a question about sizing your finger? Drop us a message on social or via our contact us page and we'll sort you out!