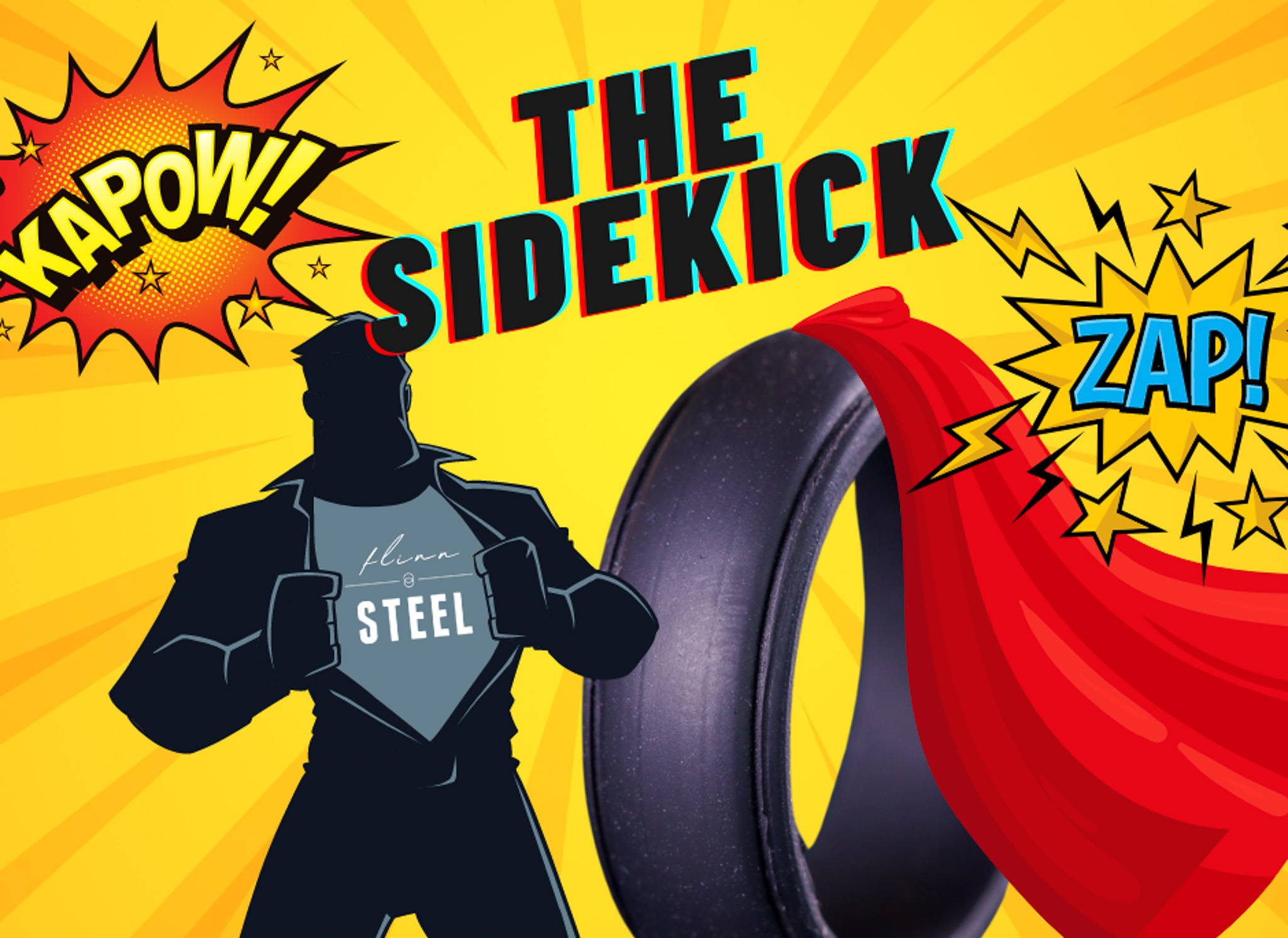 EVERY SUPERHERO NEEDS A SIDEKICK
Batman had Robin, Frodo had Samwise Gamgee, Han had Chewbacca and Radioactive Man had Fallout Boy. Every superhero needs a helping hand from time-to-time! Cue, the loyal companion, the emotional support - the sidekick. Those supporting characters we love just as much as the hero (sometimes even more), forever true, reliable and dependable, just like our new silicone ring.
Made from food-grade silicone, our Sidekick ring is comfortable, flexible and durable. Designed for those environments when a metal ring is not recommended but you still want to show your commitment, now you have no excuse. Whether you're working out, engaging in outdoor activities, or pursuing your hobbies, these bands will remain snugly on your finger, allowing you to fully embrace every moment.

At Flinn & Steel, we are committed to helping couples celebrate their love and individuality, so we are delighted to introduce our new collection of silicone wedding bands. Combining comfort, style, durability, and affordability, these bands offer a modern and practical alternative to traditional metal rings. Whether you're an athlete, an adventurer, a professional, or simply seeking a ring that aligns with your lifestyle, our silicone wedding bands provide the perfect union of functionality and elegance. Embrace the freedom to live, love, and let your ring symbolize your unbreakable bond with our silicone wedding bands. Every superhero needs a Sidekick. Shop yours today...