Flinn & Steel wins FIRST NAJ AWARD
Pictured, left to right, Jessica Flinn-Allen (F&S CEO), Helen Hughes (F&S Jewellery Stylist), Peter Kane (F&S Jewellery Stylist ), Belinda Morris (Editor, The Jeweller), Richard Blakey (F&S Brand Lead), Heather Callaway (NAJ Chair).
WE WON AN EVEN SHINIER SHINY AWARD!!!
In a city synonymous with the jewellery industry, The Park Regis Birmingham hosted an evening of fun, fabulousness and understated pink suits (Peter) to celebrate professional excellence within the trade. Hosted by the National Association of Jewellers CEO Ben Massey and supported by Chair Heather Callaway, ten awards were up for grabs. Flinn & Steel, and sister brand Jessica Flinn, were nominated for two awards each, including new category; Store Design of the Year.
Fending off some mega showroom designs and big budget spends, Flinn & Steel came away with a win for Store Design Of The Year 2023. Praising the team, the expert judging panel said the showroom, "demonstrated wonderful storytelling of the brand and the town of Sheffield. The use of recycled and upcycled materials and general atmosphere demonstrated an assuredness that they really understood their customers." 😊
Designed and built by our founder and award-winning furniture maker, TV's Ollie Allen, we're so proud of the amazing space he has created in our leafy corner of Sheffield. Why not book in to see it for yourself?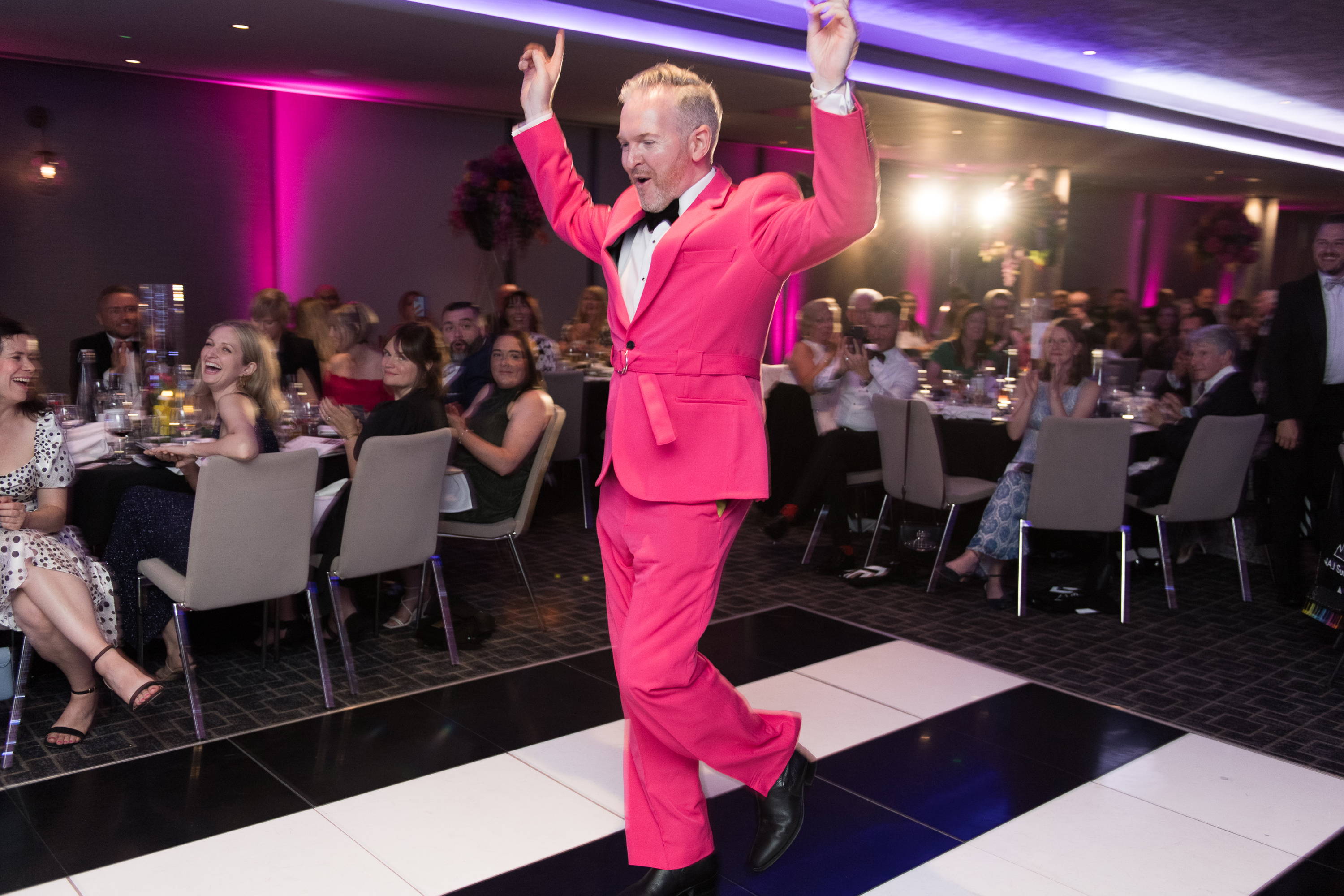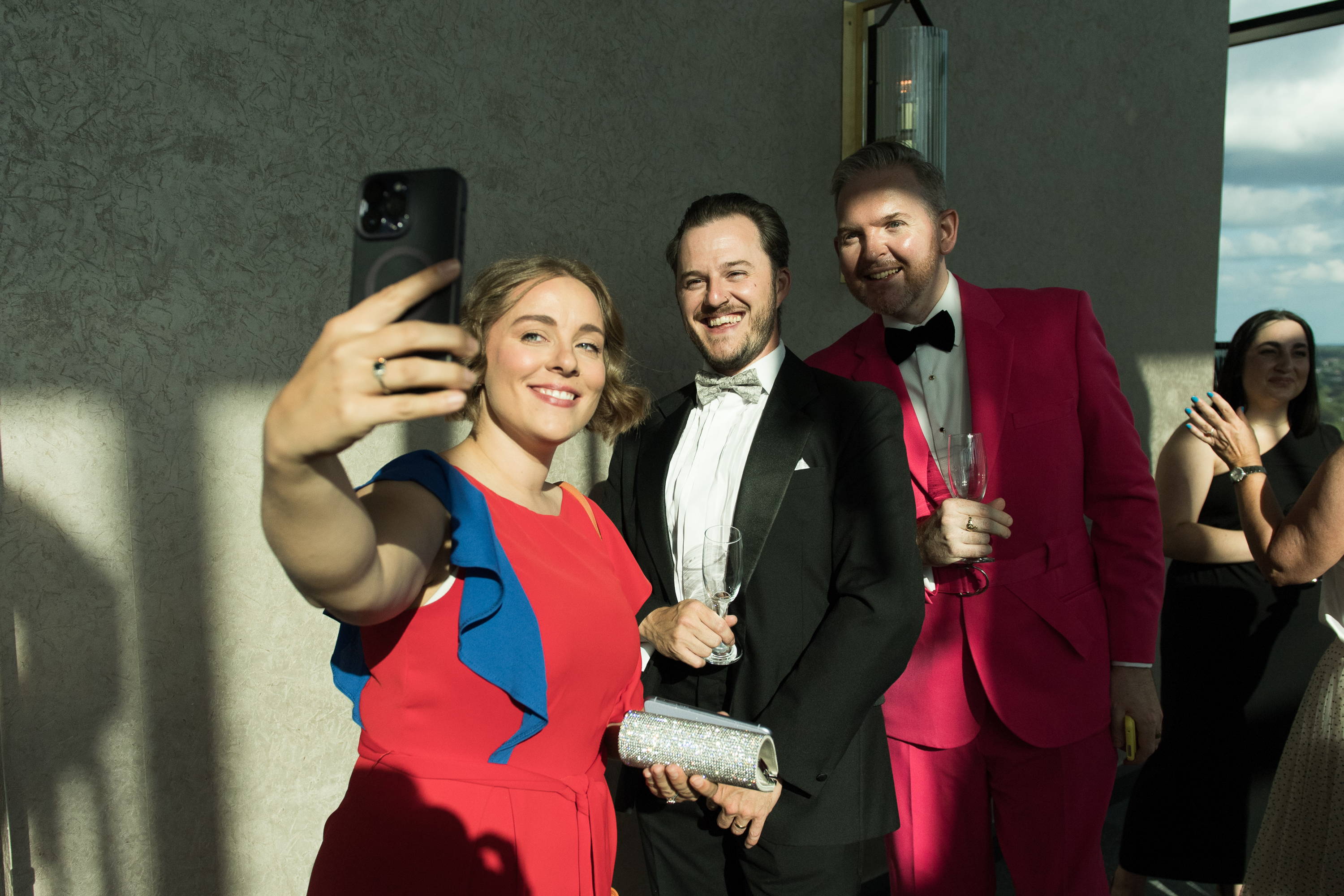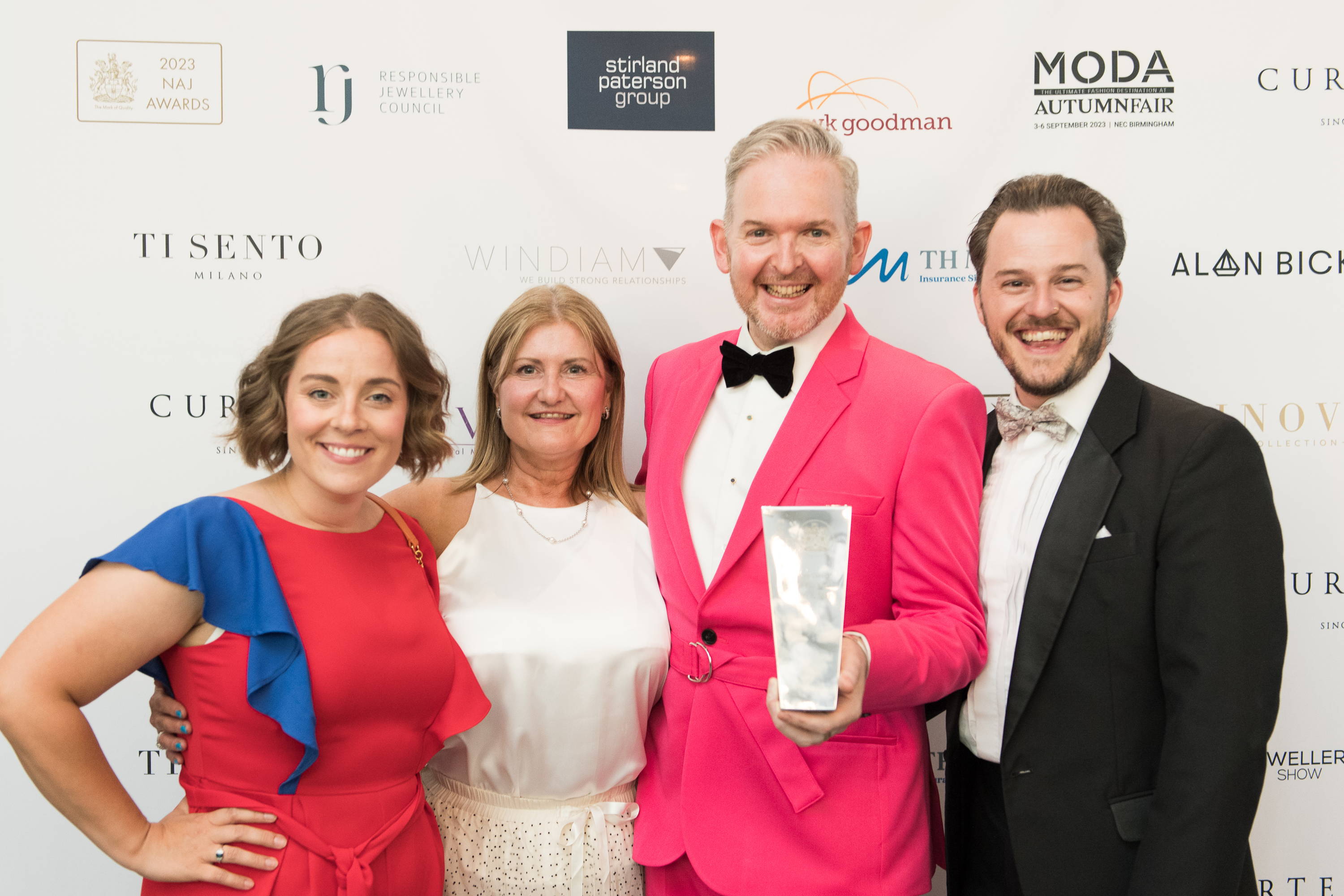 We were also recognised in the Salesperson Of The Year category, with our showroom legend, Peter being highly commended for the award. You're still the winner in our eyes, P🤘
You can check out the full list of winners along with the excellent work done by the NAJ, on their website here. We'd like to say thank you to everyone involved for putting on an excellent shindig, along with all the awesome brands involved. The talent within our industry is incredible and we're very honoured to be a part of it.
What shall we win next?
Love, Team F&S xoxo