creative & unique engraving ideas for wedding rings
It's hard enough remembering to get your wedding ring sorted in time for the wedding (we see you 😜), let alone thinking of the perfect engraving idea that your partner will like too. That's why we're here to help you out with some ideas!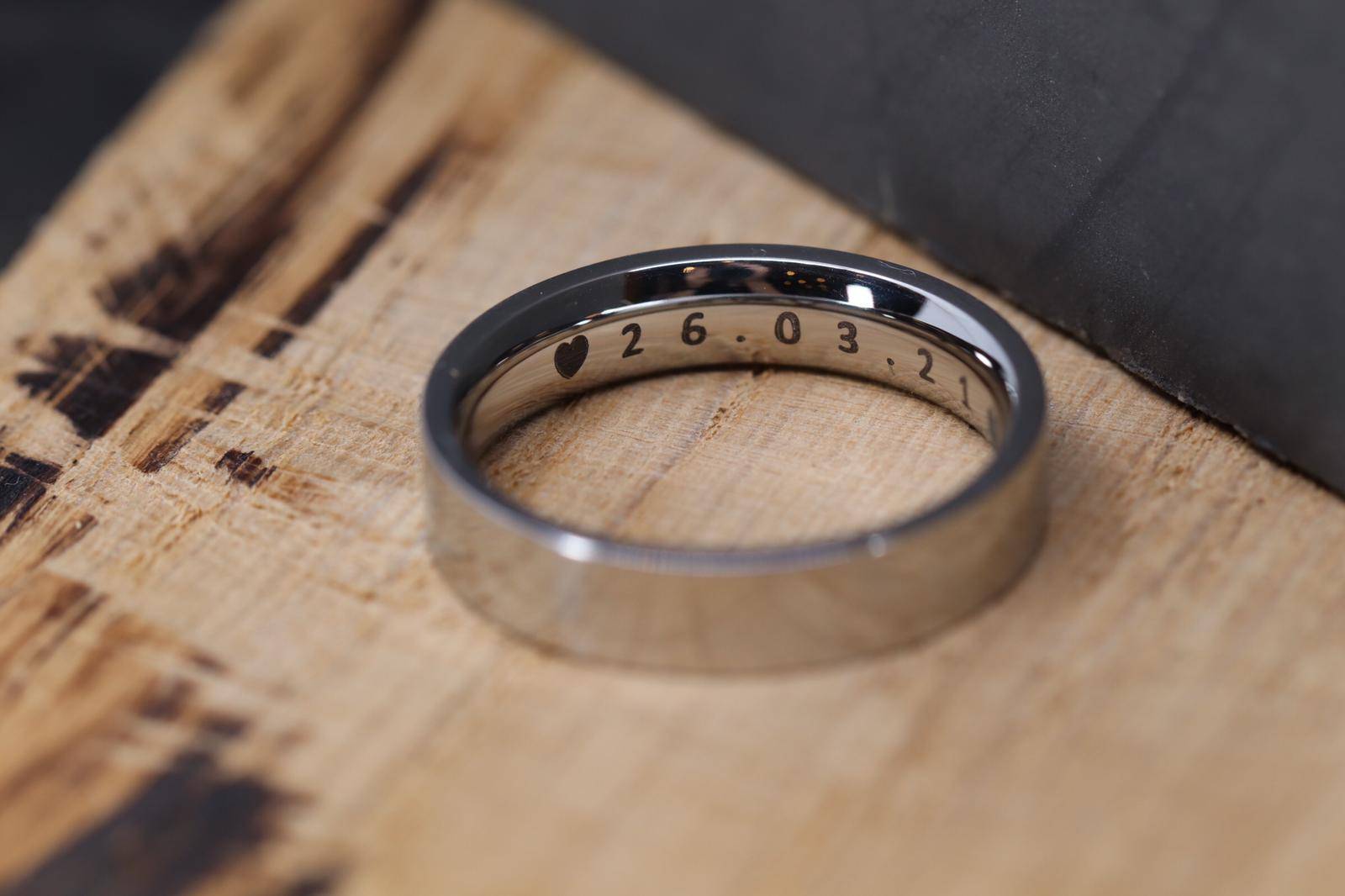 This one might seem obvious, but it's a classic for a reason. Choose a date that represents something special to you and your partner, such as the date you met, the date of your wedding, or something completely out of the box like the date you bought the epic fridge you always wanted. The point is, it doesn't matter what anyone else thinks of your engraving - it's all about your partnership and nothing else.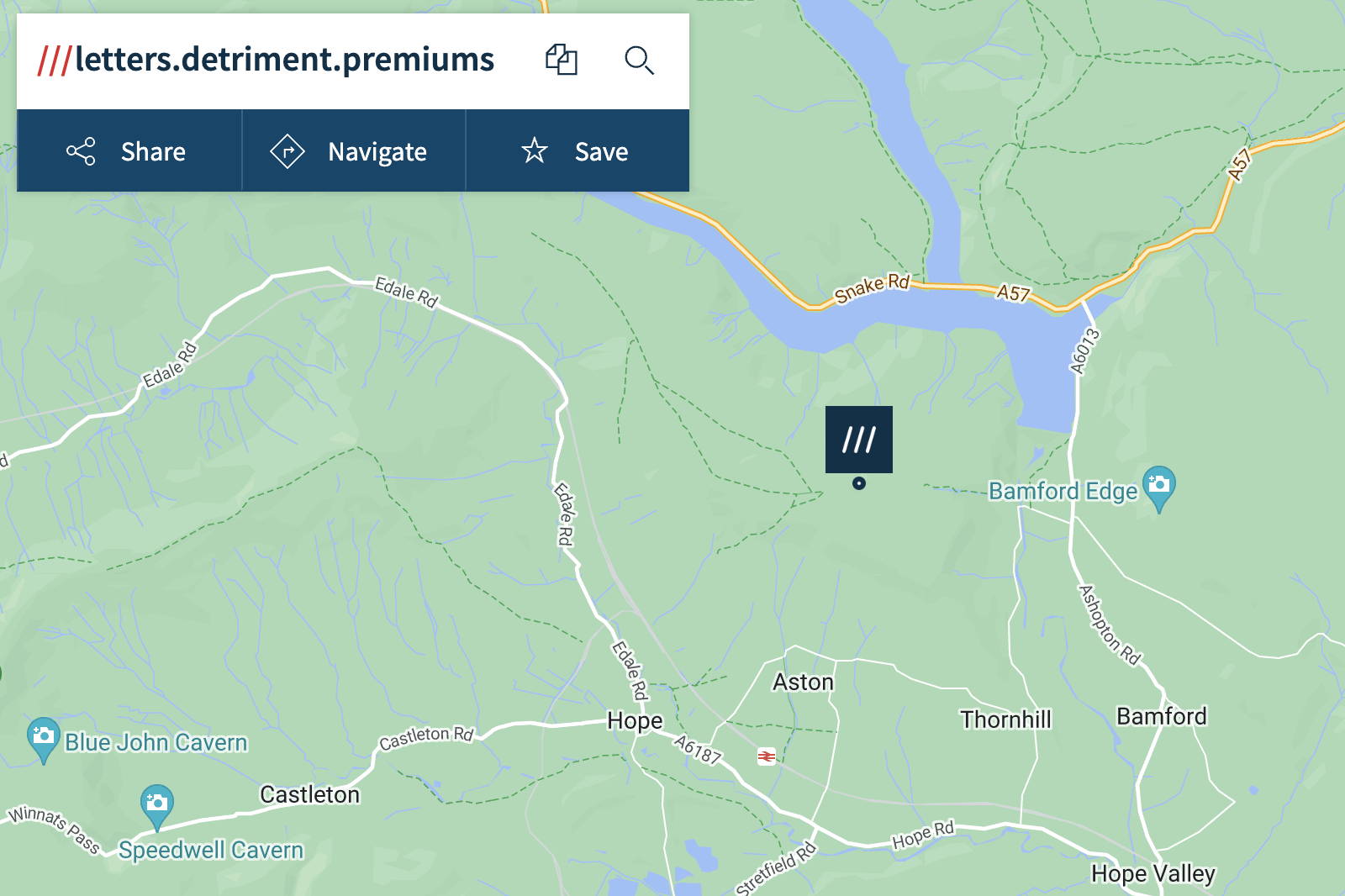 If you don't know, WhatThreeWords is an amazing tool that gives you three random words representing a location. It narrows the location down to 3 metre squares, so it's pretty accurate! And the word combinations can be pretty hilarious. Choose where you proposed, or simply somewhere that means something special to you and your partner. Find your words here: https://what3words.com/
Similar to What Three Words, you can make your engraving unique and personal by using the co-ordinates of somewhere special. The park where you walk the dog together, the place you realised you wanted to be stuck with this person for the rest of your life, anything you like! Just remember - we'll engrave the text EXACTLY as you tell us on your order, so make sure you don't get it wrong!
These are some of our favourite engravings, as they mean absolutely nothing to anyone else, but mean the world to you. A line from your favourite movie, or a nickname you call your partner at home but they secretly hate it, there are so many options! Just remember our engraving tech has to see these so nothing too rude please 👀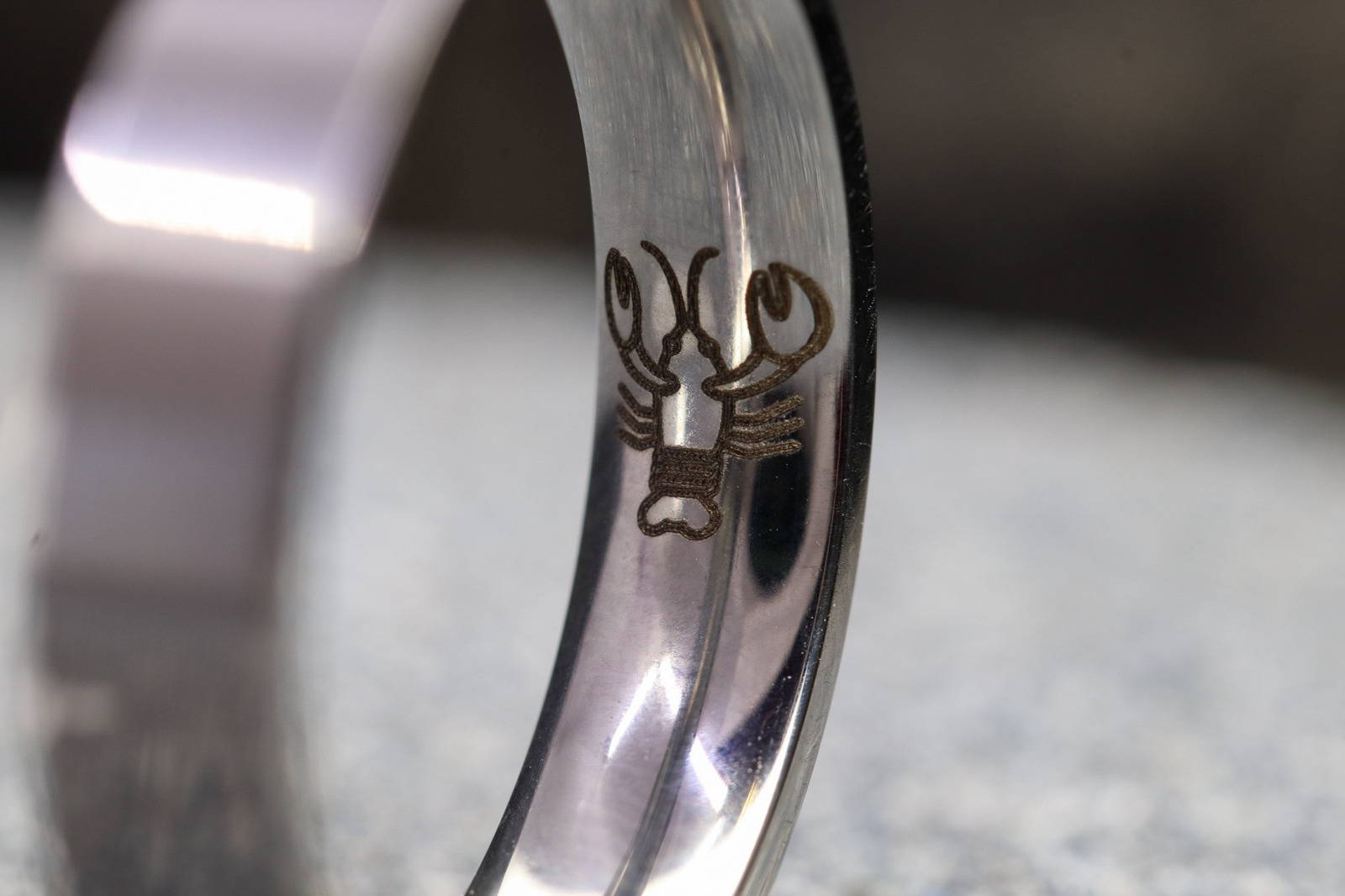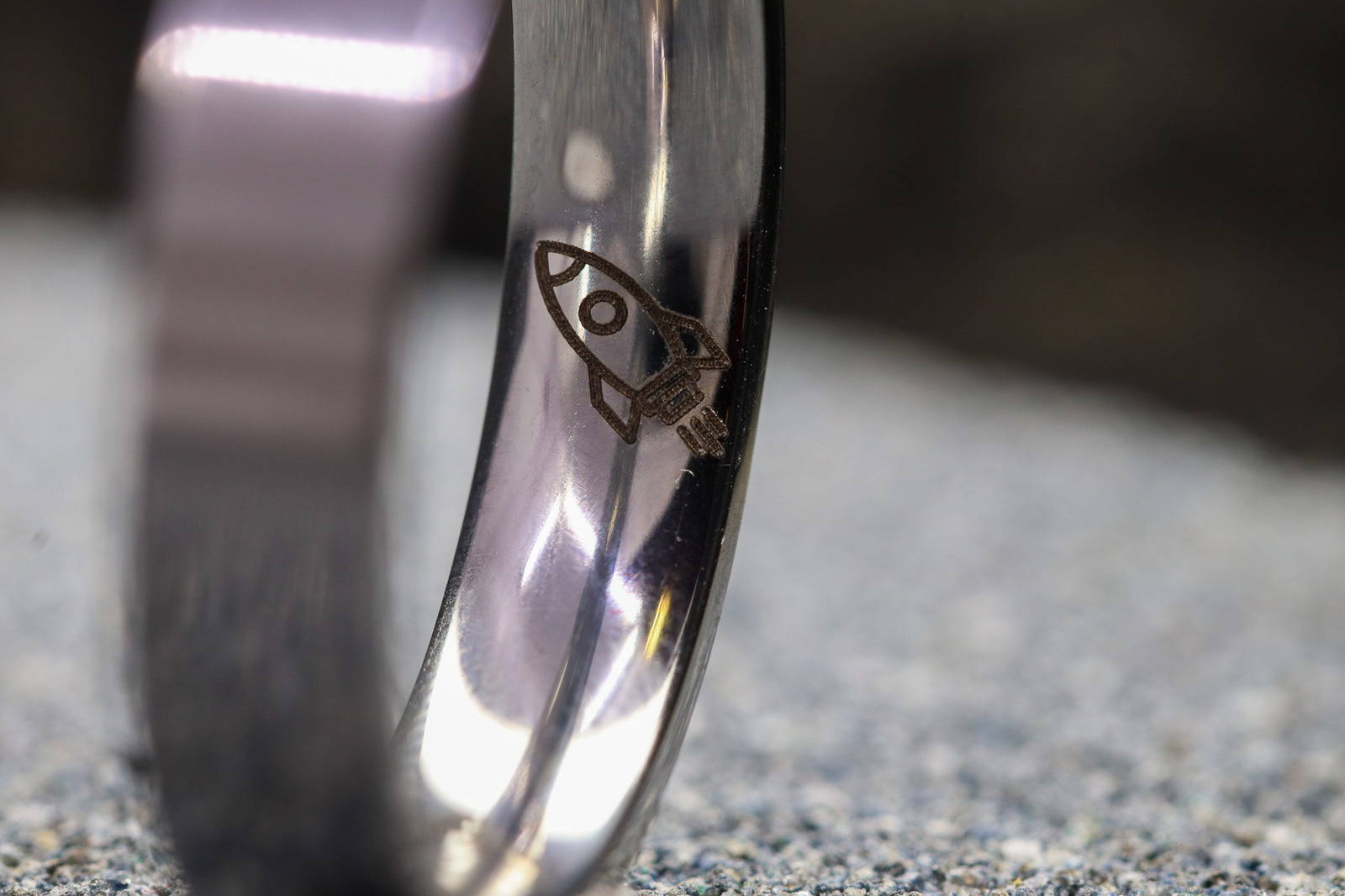 If you're not great with words, an emoji or other small image can be the perfect way to make your engraving personal and something a bit different. One of our most popular emoji engravings is the humble lobster, made famous by controversial couple Ross and Rachel. We also love anything with a slightly nerdy edge, like R2D2, a Triforce or anything from your favourite fantasy universe. Just a heads up - if your chosen image is something that we haven't done before, we'll ask you to send us an image file of the exact thing you're looking for. We want to get it just right, so sending us your image when you place your order will make it super easy for our busy laser tech when preparing your ring.