HOUSE OF FLINN COMES TOGETHER TO CELEBRATE INCLUSIVITY
The House of Flinn group of brands - Jessica Flinn and Flinn & Steel - share core values of inclusivity, diversity, and happiness. So, when the Jessica Flinn team began planning an incredible photoshoot for their new joy-inducing 'Dopamine' collection, the Flinn & Steel gang had to get involved too. Pfft, little brothers can be so annoying like that.

We started with the most important component - the talent. As a fiercely inclusive team, we wanted to represent our customers and the many couples who've made us part of their special day. Enter the awesome Zebedee Talent Agency. We've worked with Zebedee on a couple of previous projects, and their team is incredible. Supporting models with disabilities, visible differences, non-binary and trans models, they are changing the way these groups are represented in the fashion industry - and we couldn't be happier to help.
Design Creative, Jessie Batsford, was a lead on the project: "We wanted to create an exciting and vibrant environment to play with the idea of what we celebrate about people, to pull out the confidence, the joy, and the vulnerability we find in celebrating ourselves authentically. The 'Dopamine' shoot is about doing whatever you want, for you. Seeking out what you love and falling in love with yourself!"
Unfortunately, we could only select four models from Zebedee's supremely talented roster. We selected our models with both brands in mind, aiming to embrace the fluidity between both the models and the two brands. Blurring the lines that separate the vibrancy of Jessica Flinn from the rich, sultry texture of Flinn & Steel, we wanted to create an atmosphere that was not only a safe spaces to express a personal interaction with the rings, but a way of openly displaying that each brand is a platform for finding what makes you, you, and celebrating it - whole-heartedly. Introducing; TJ, Kenya, Rhianna, and Jaden.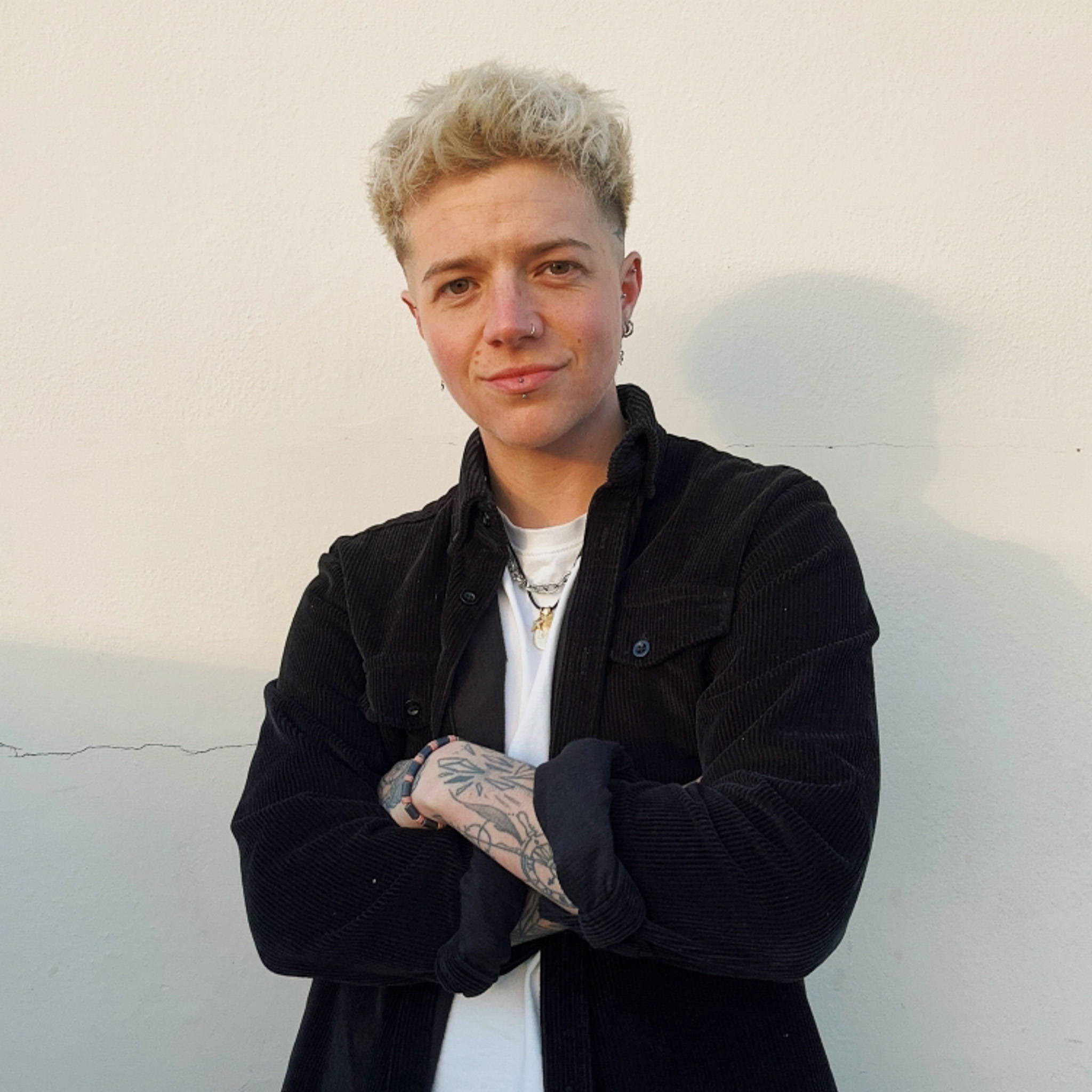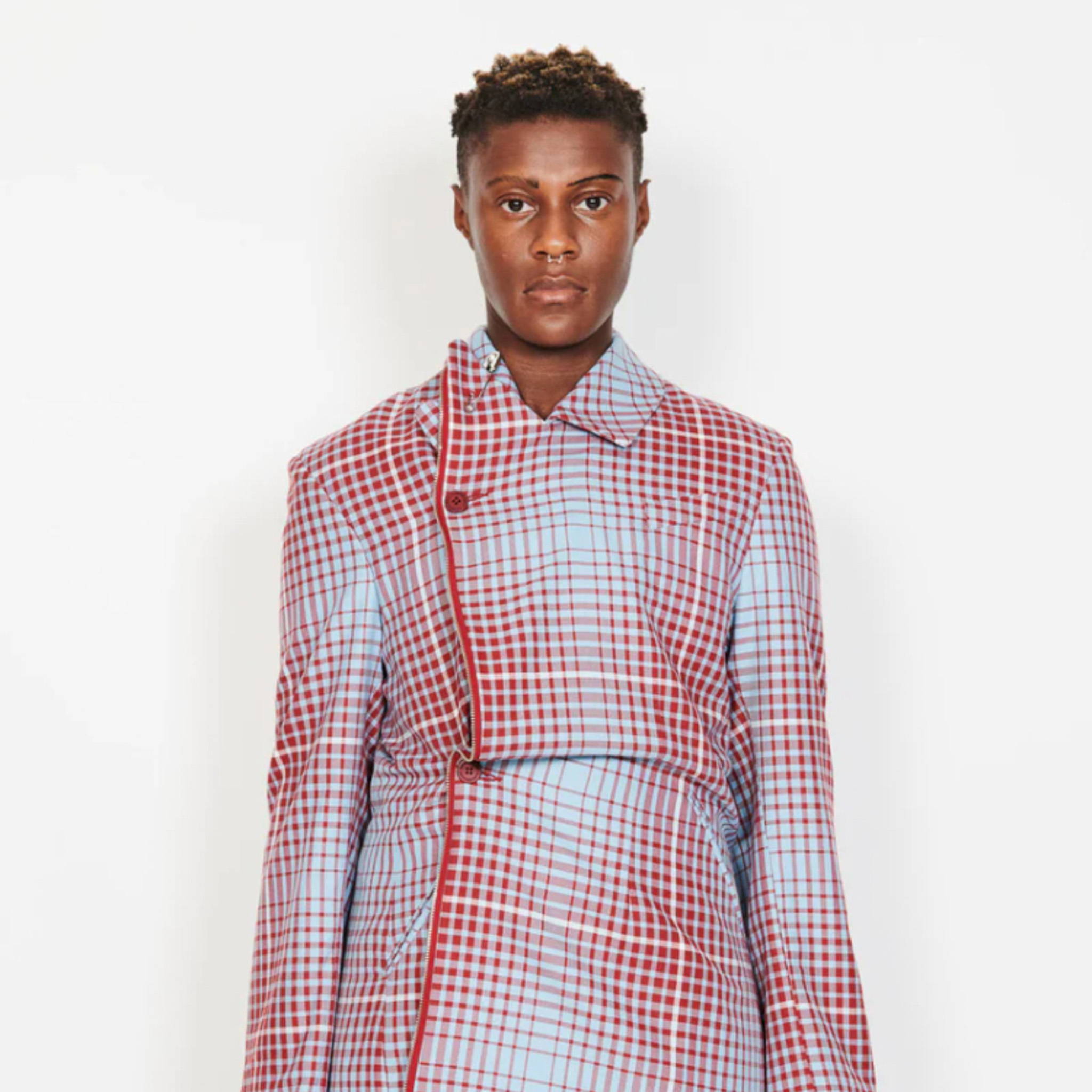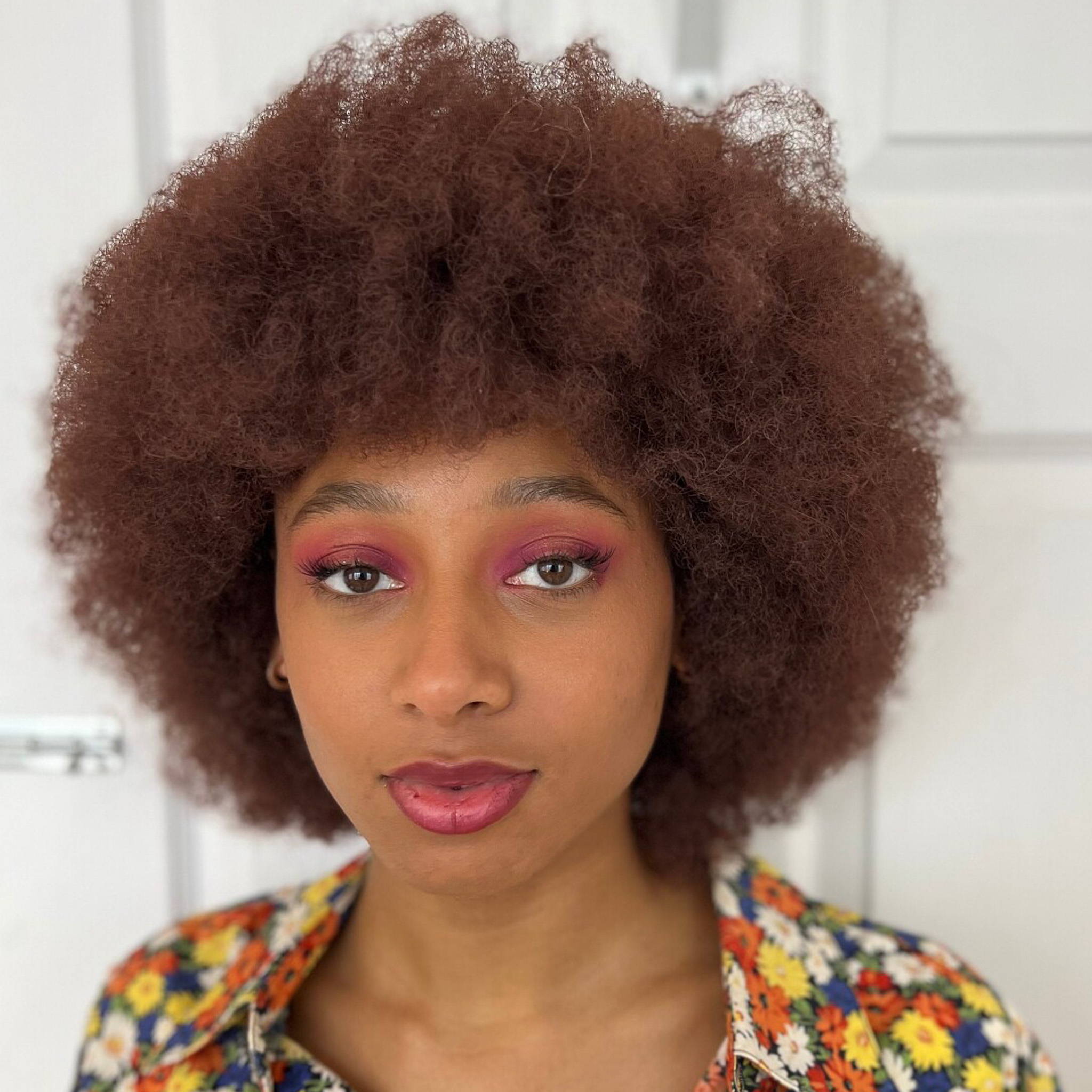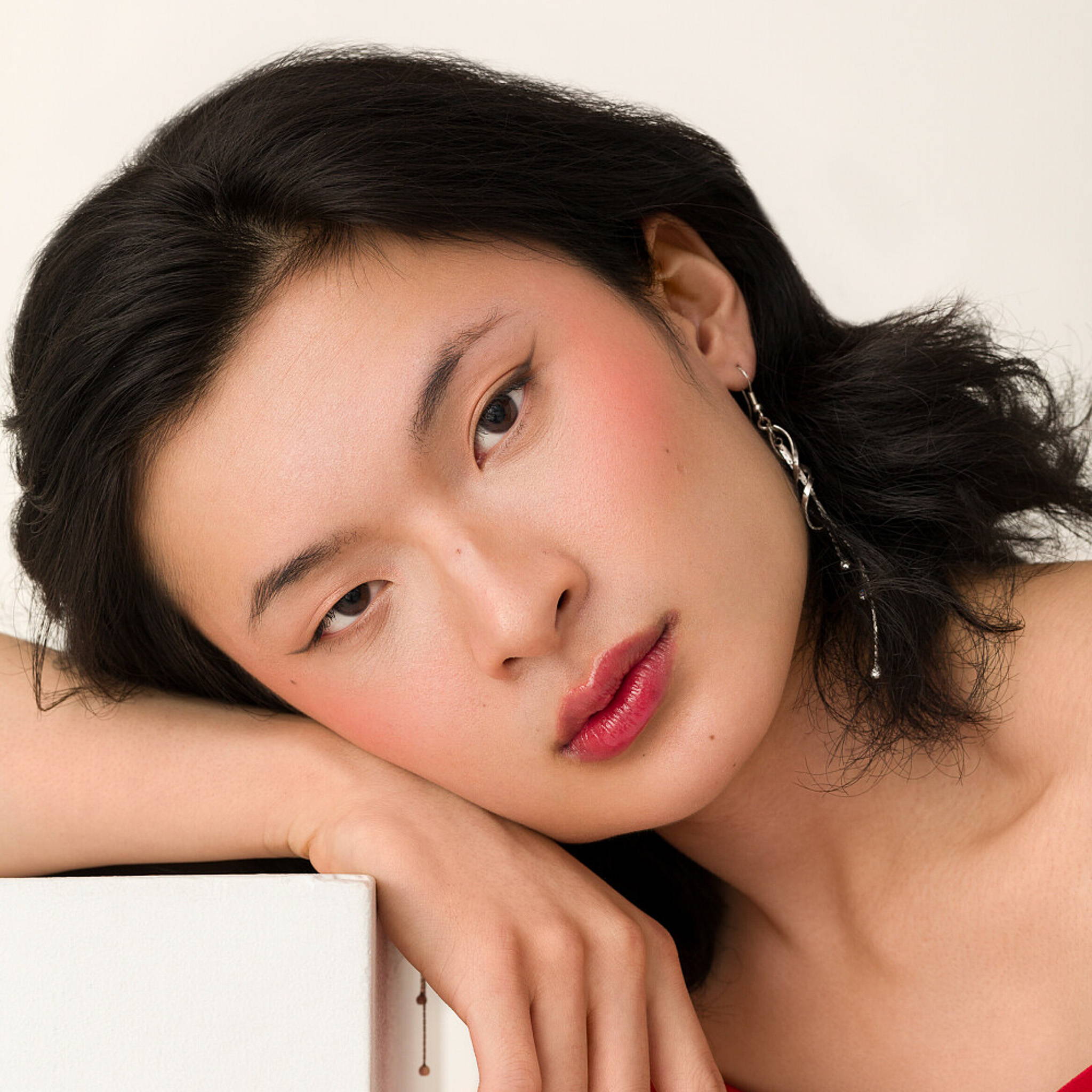 Next, we set about sourcing the best local talent to bring our creative ideas (and Pinterest boards) to life, which began with our incredibly talented photographer, Sheffield-based Carl Whitham (@portland_works_studio). Drawing on his 20+ years' experience, Carl blends his keen product photography skills with a love of landscapes, colour and mood. He was perfect for our shoot. In the videography department, there was only one team up to the task of capturing dramatic video; The Ingamells Brothers, aka Big Sky Creative (@bigskycreativeuk). We've worked with Josh and Jake a number of times, and they really understand our style and brand tone. Finally, we needed the super talented makeup duo of Laura M (@craft_makeup_) and Laura T (@laurataffmakeup) to put the most delicious icing (and eye shadow) on our scrumptious dopamine cake. We wanted looks that have the models a healthy glow, with a dash of drama when it came to their eye makeup. The more masculine presenting models were given flashes of colour under their eyes, and those more feminine presenting had dramatic feminine shades. The makeup looks were used for both brands, which was very much deliberate - the identity and presentation of the models remained the same across both brands, only changing the jewellery and photography setup.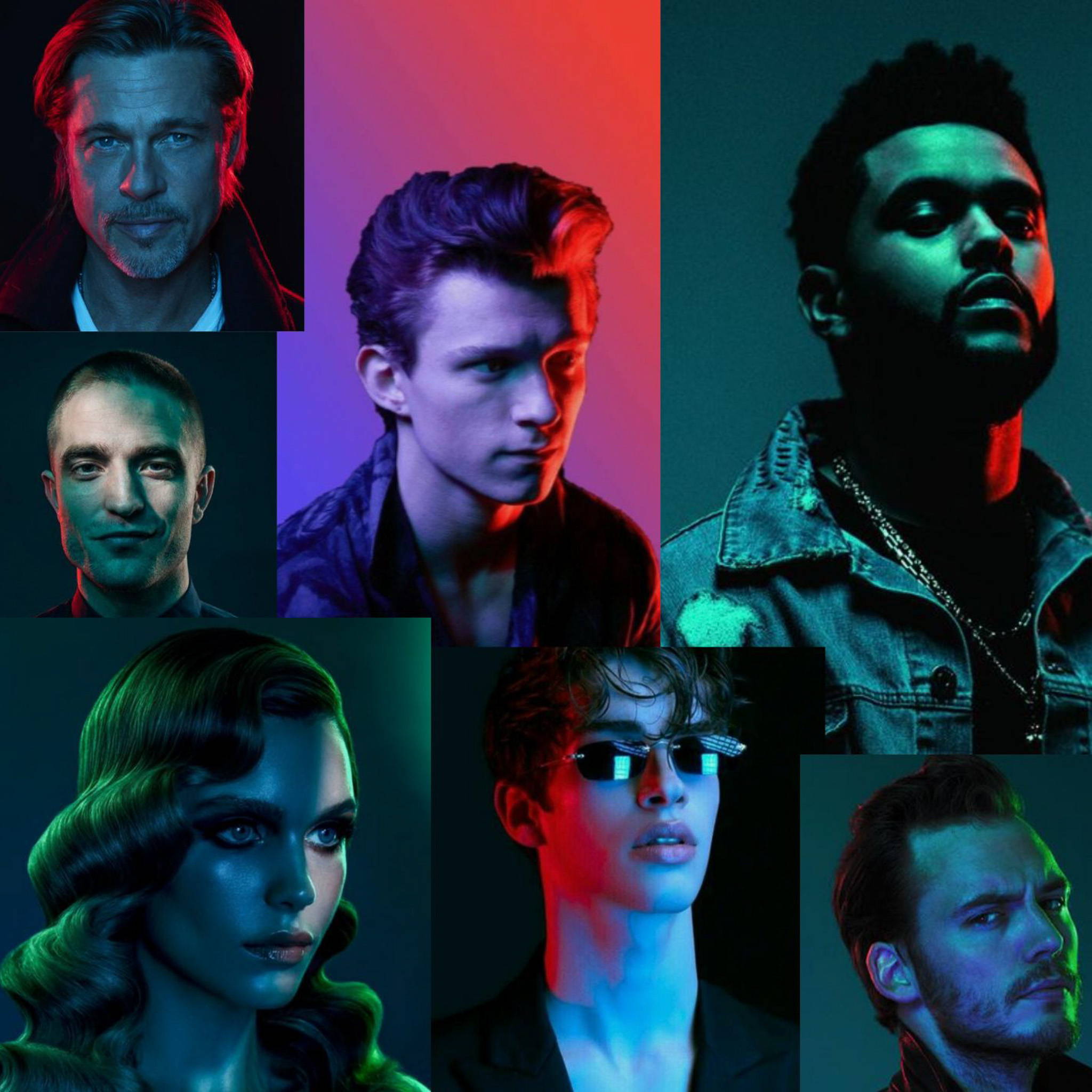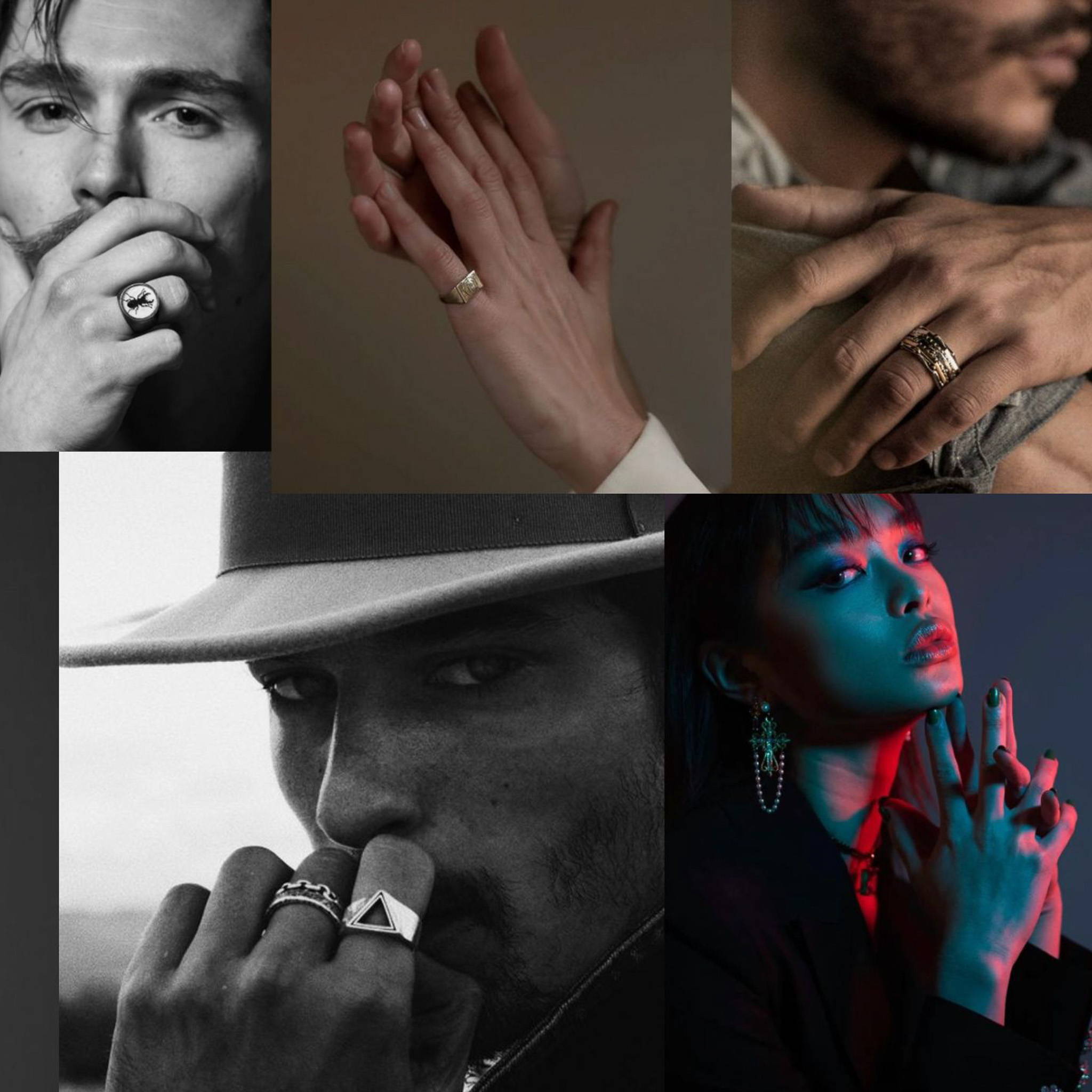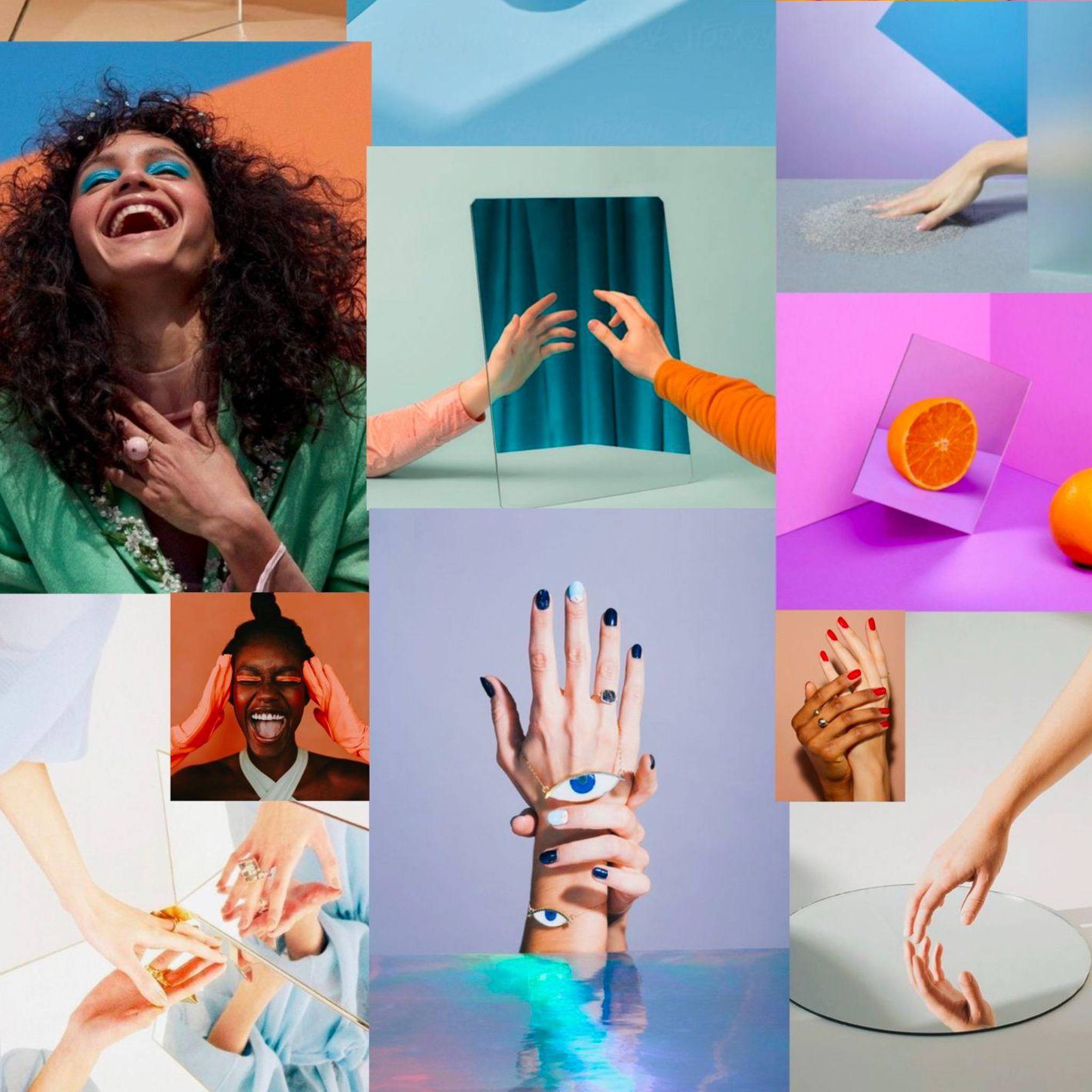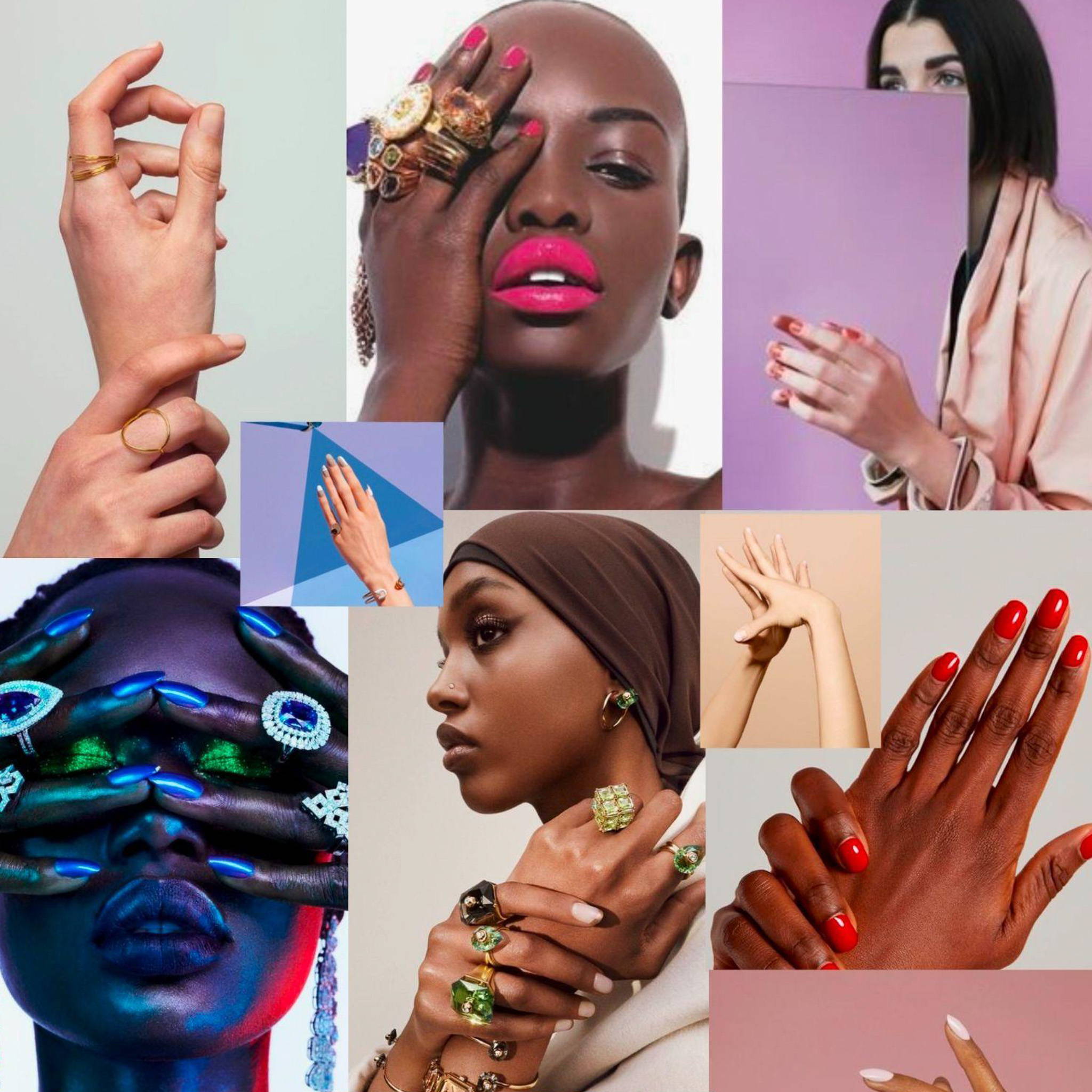 The whole team worked closely together to create a brief that would capture the beauty of our models, our brand identity, and the incredible rings we produce. For Flinn & Steel, we wanted superhero lighting, shadows, and mooooood. For Jessica Flinn; high-end fashion styling, hands, faces, and dazzling gemstones. Let's go!
We spent the day before the shoot setting up the photography zones for each brand, and did some practice shots to make sure it was hitting the mark. And let me tell you, the anticipation of seeing the final images was killing us! We knew how amazing the final imagery would be based on the test shots, and we were itching to get going.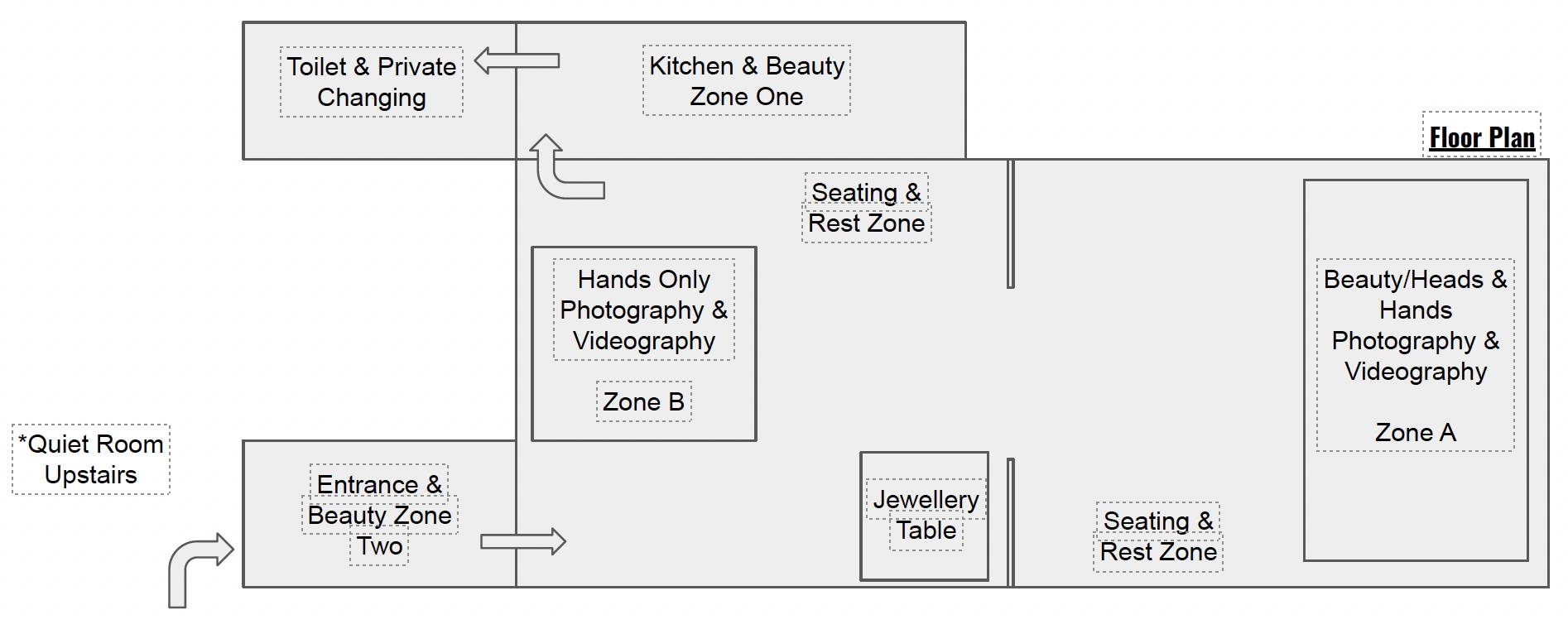 Fast forward to shoot day, and the House of Flinn offices were practically sizzling with excitement. When we arrived, the amazingly talented makeup artists got to work (not that the models needed much work!), and when their work was done the models worked their way through the very cleverly set up 'zones' that Carl had masterminded. This made it really easy for the models to transition from one brand style to the other seamlessly. Jessie worked closely with Carl to style the main imagery, whilst Josh and Jake were filming behind the scenes content and the hand/ring close up station. For the hand video station, we chose between pink and green backdrops, with the newest member of our sales team, Helen, doing an amazing job styling the rings and the models. Despite Helen only joining us a few short weeks ago, her talent shone.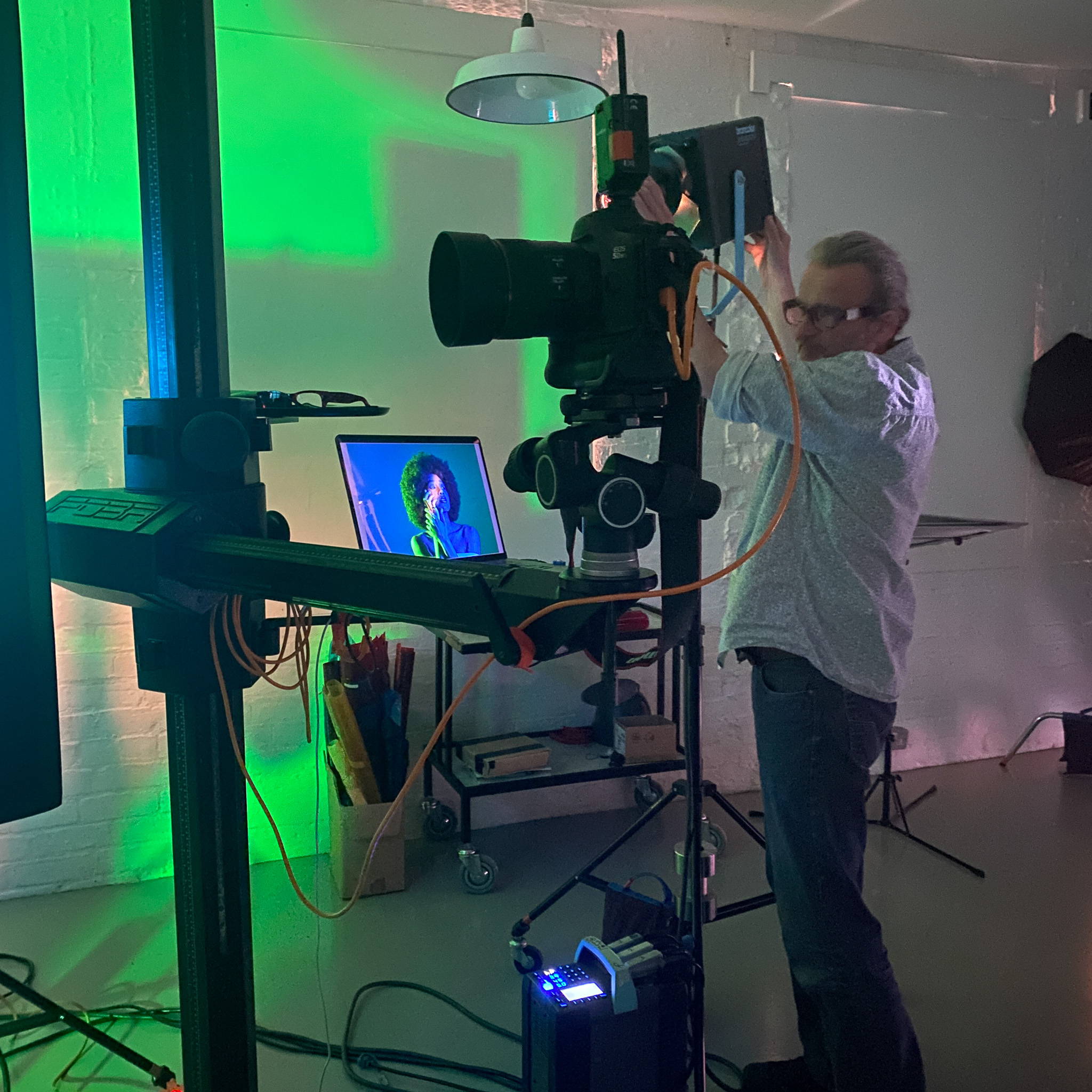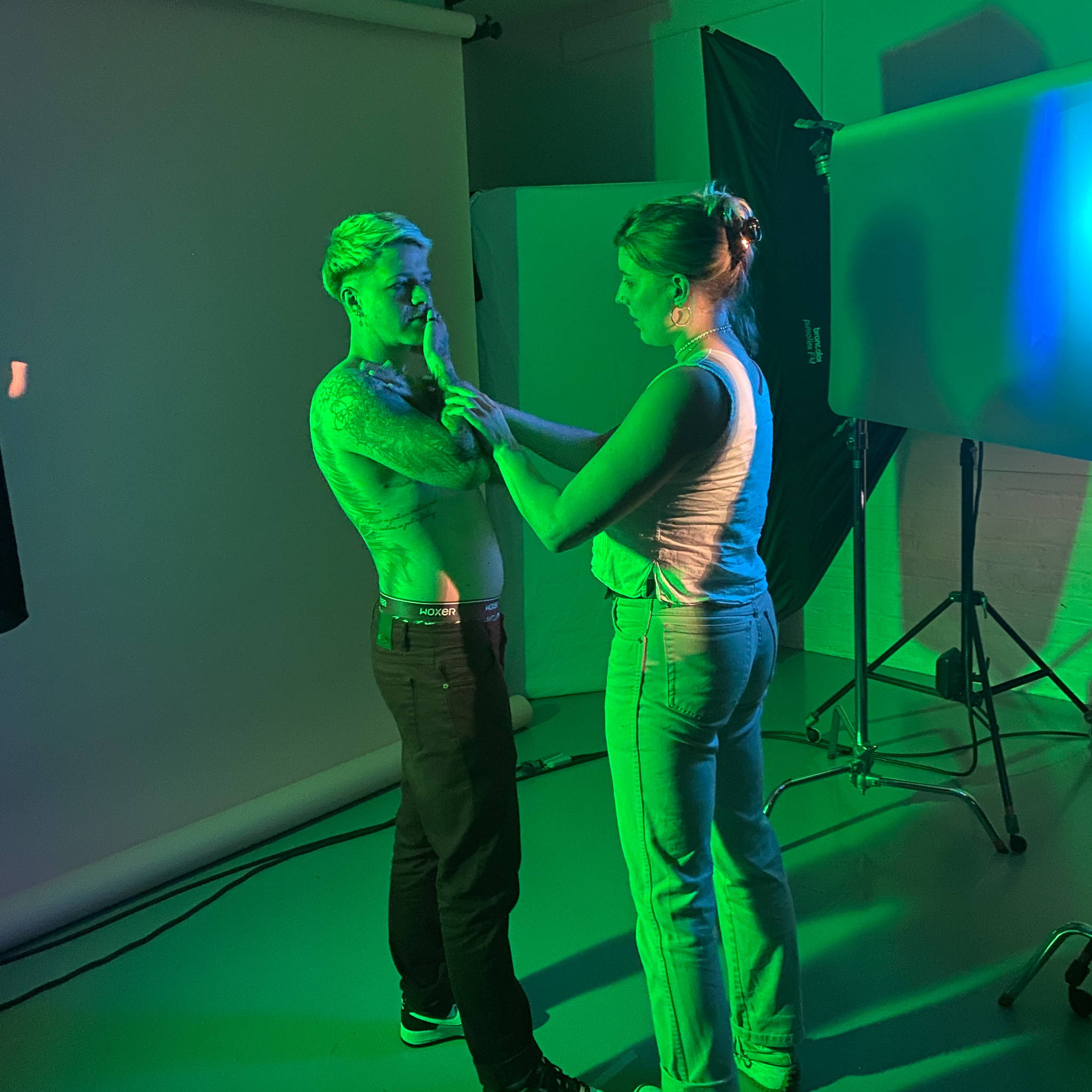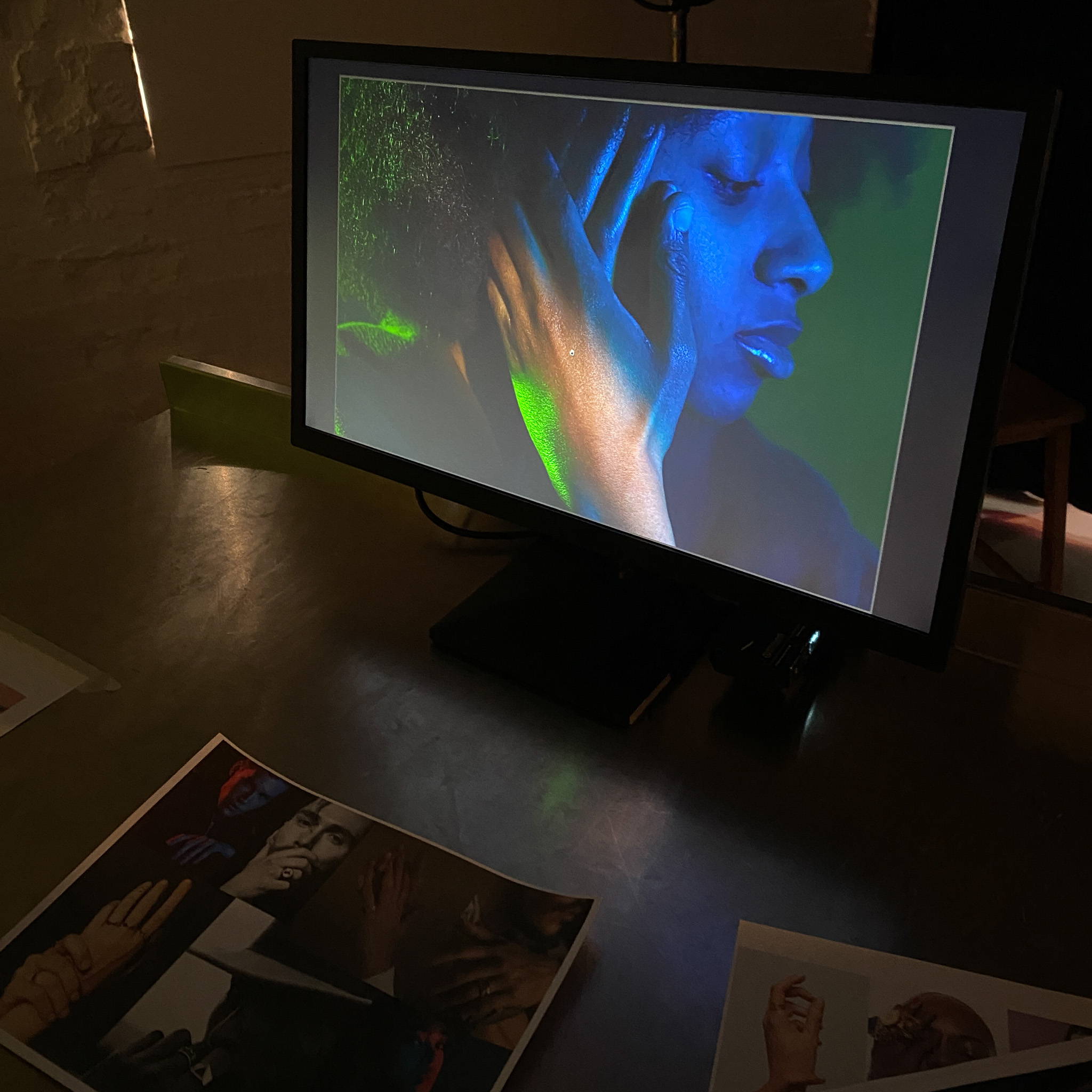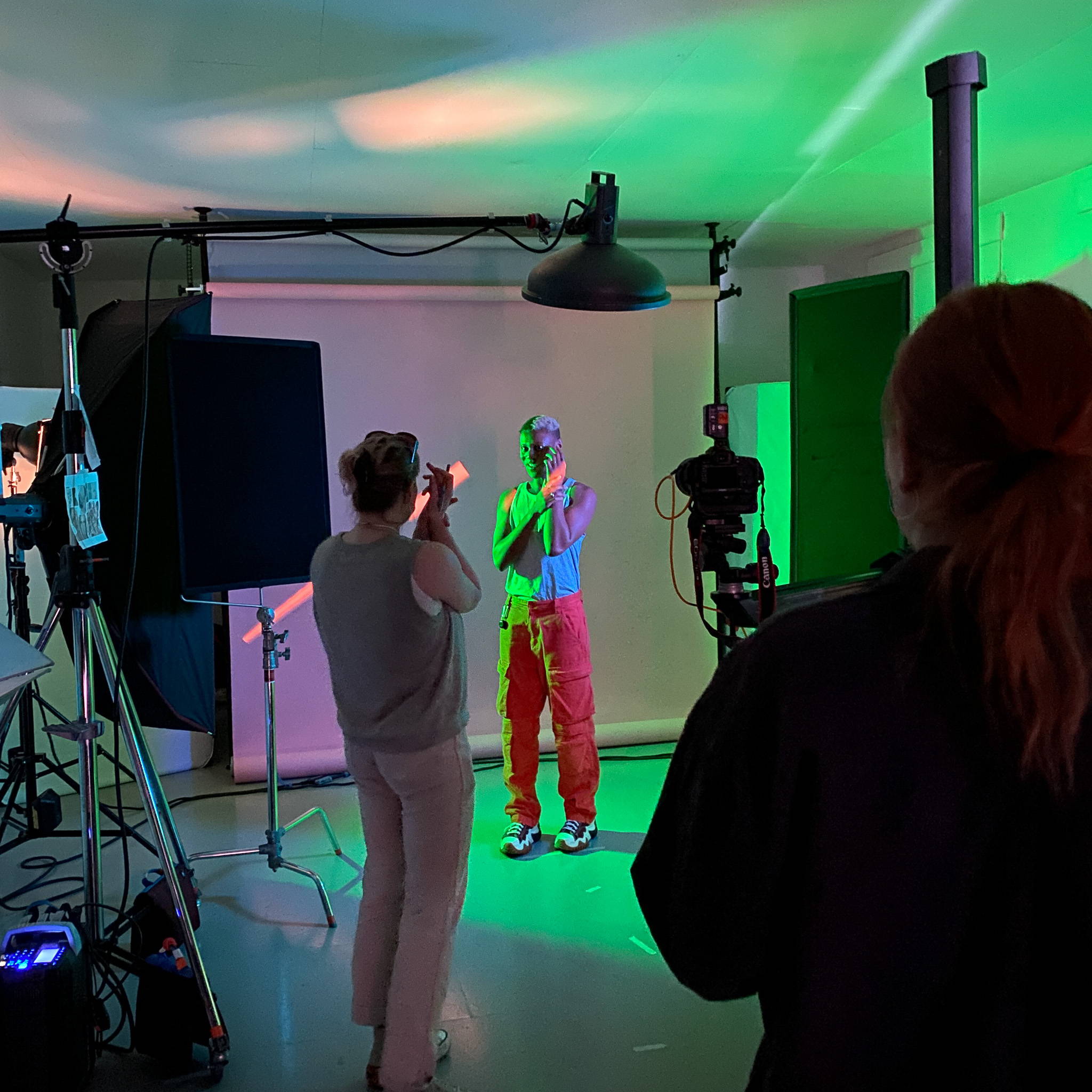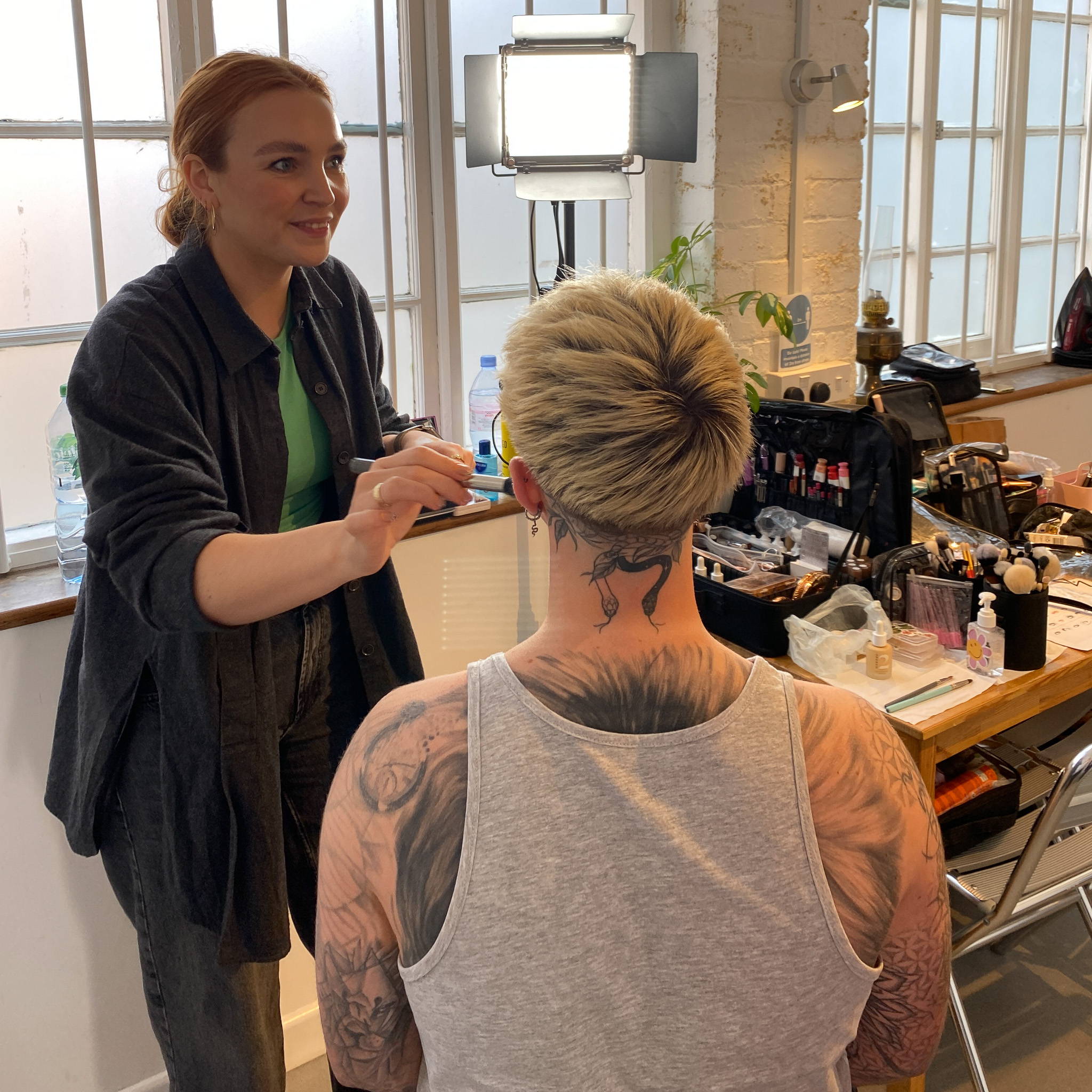 Jessie Batsford:
"Each model pulled out something unique to themselves, which in turn added a unique side to our rings. Personality and individuality is so deeply at the heart of our brand, so seeing our rings immersed in so many spontaneous and beautifully unique moments and then successfully capturing them has been a fabulous experience. The results of the shoot were more moving than we expected, our rings were outrageously stunning in all their varying colours, shapes, and sizes."
Jessica Flinn-Allen:
"The models travelled from all over the country to be with us for the day, and we knew we had the perfect combination. We wanted to break away from traditional gender norms and create imagery which would make you take a second look. Using models of all ethnicities, gender identities, limb differences and neurodiversities should be much more prevalent in our industry, and we hope that by advocating for this to become the norm, we can take small steps towards a more inclusive industry."
Everyone, regardless of their background, gender or however they identify, should have equal opportunities to thrive and succeed in the jewellery industry, and I hope you feel the same about your own industry. By being an ally to the LGBTQIA+ community, Jessica Flinn Fine Jewellery and Flinn & Steel aim to influence the industry to embrace diversity, inclusivity and equality, not just in terms of sexual orientation and gender identity, but across all dimensions. Jewellery should be a form of self-expression and a celebration of individuality. We're here to change the jewellery industry, one piece of one-of-a-kind jewellery at a time.