wedding rings 101 - how to choose the right width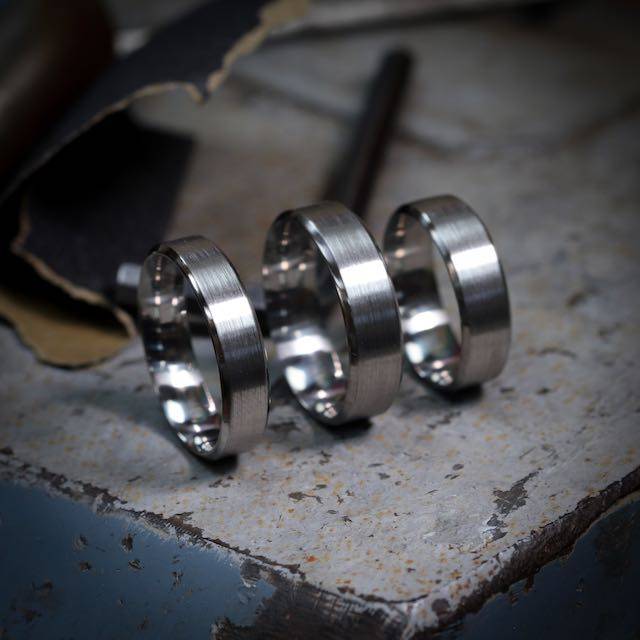 For a lot of people, a wedding ring is the first piece of jewellery they'll ever wear, so it's no wonder that when it comes to making choices like these, you haven't got a flippin' clue.
We'll do our best to help you make an informed decision, but if your ring arrives and you think it's too wide or too slim, there's no need to panic.
You can exchange your ring for a different width, or if you want to try our rings on in person, you can visit our showroom for a beer and a chat (and ticking "Buy wedding ring" off your list).
We've also got a printable width guide for those of you who aren't close by. These can be found here.
which widths can i choose from?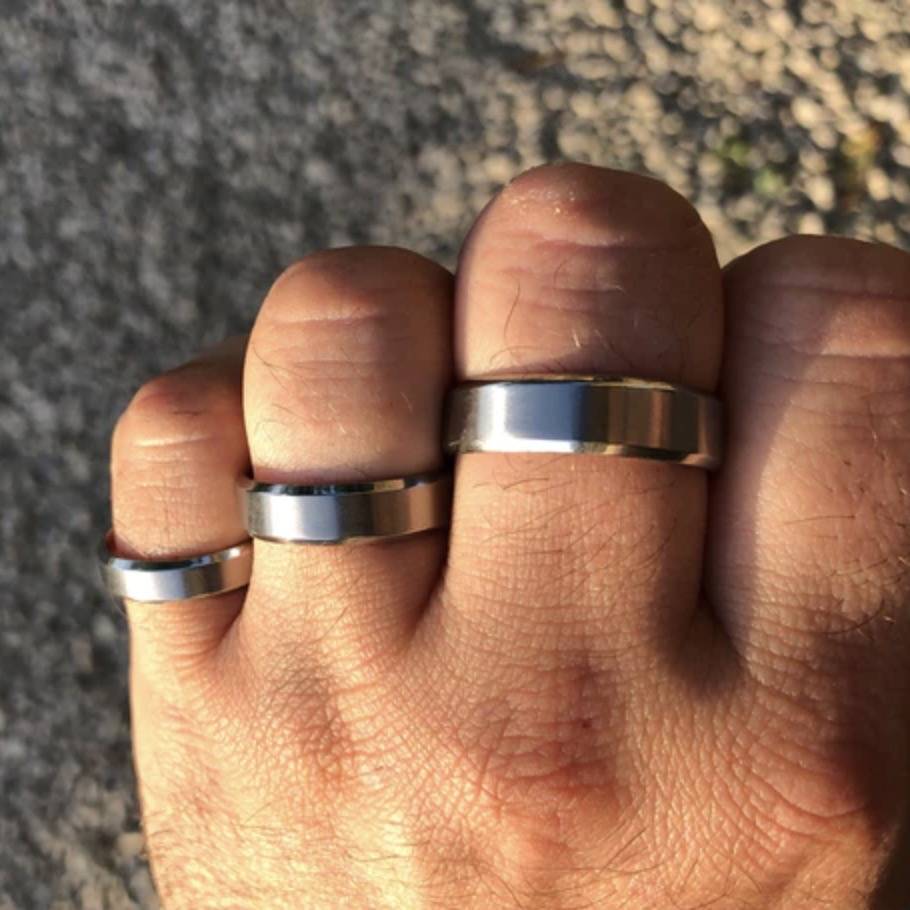 At Flinn & Steel we offer a range of widths, from 2.5mm up to 8.0mm in certain designs. Our most popular width is 6.0mm, which is why the majority of our rings are made in this size as standard.
Make sure you check which width(s) your favourite ring is available to avoid disappointment.
This guide will show you images of 5.0mm, 6.0mm and 7.0mm versions of our Crookes Valley in Stainless Steel, to help you decide which size is right for you! To give you a frame of reference, Ollie wears a size S!
5.0mm is perfect for the slightly slimmer and longer finger, or perhaps those who want a 'fit and forget' approach to rings.
This width is more likely to be chosen by people with finger sizes M-R.
5.0mm has a really slim and light feel to it, whilst still looking as wide as a traditional wedding band.
6.0mm is our most popular ring width by a country mile. It's versatile and suits most fingers really well.
This width looks great on most ring sizes, but we find it suits size P to U in particular.
6.0mm has a substantial feel to it, and is the width most associated with traditional bands.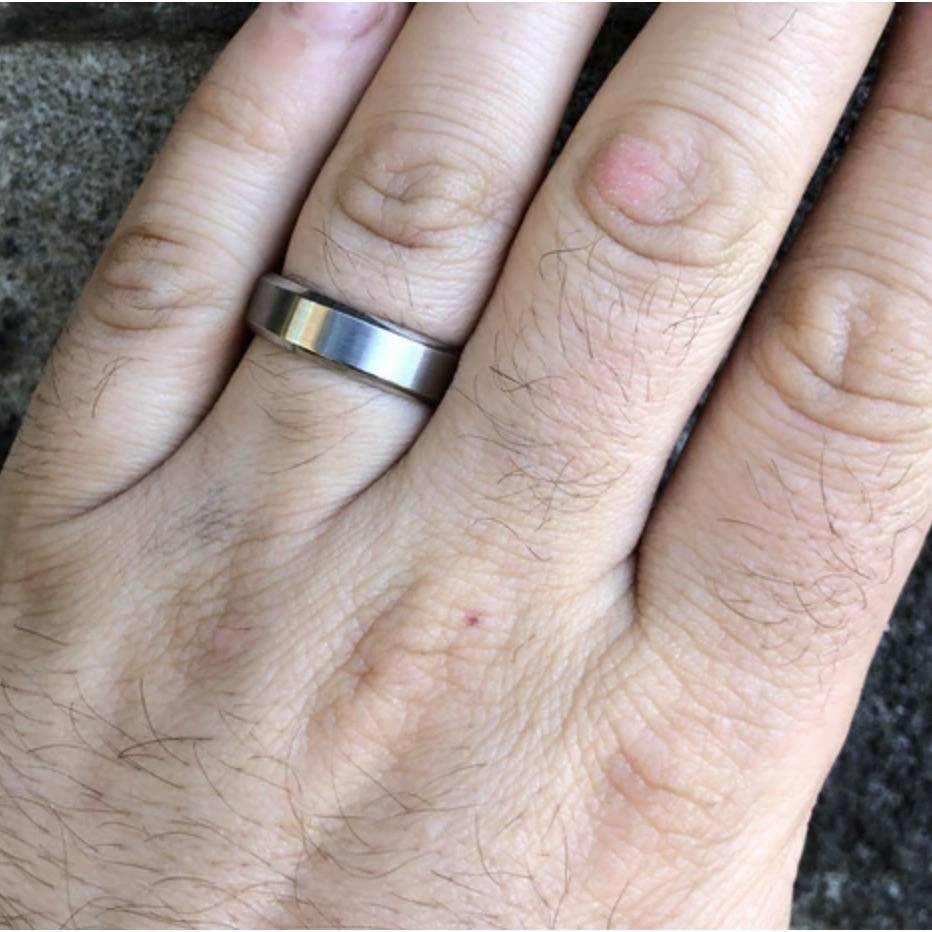 7.0mm is a great width for those wanting a wider or 'chunky' look for their wedding ring.
We find that this ring suits size T to Z+ best.
Similar to the 6.0mm width, 7.0mm has a substantial feel, and is comfortable to wear for those with longer or wider fingers.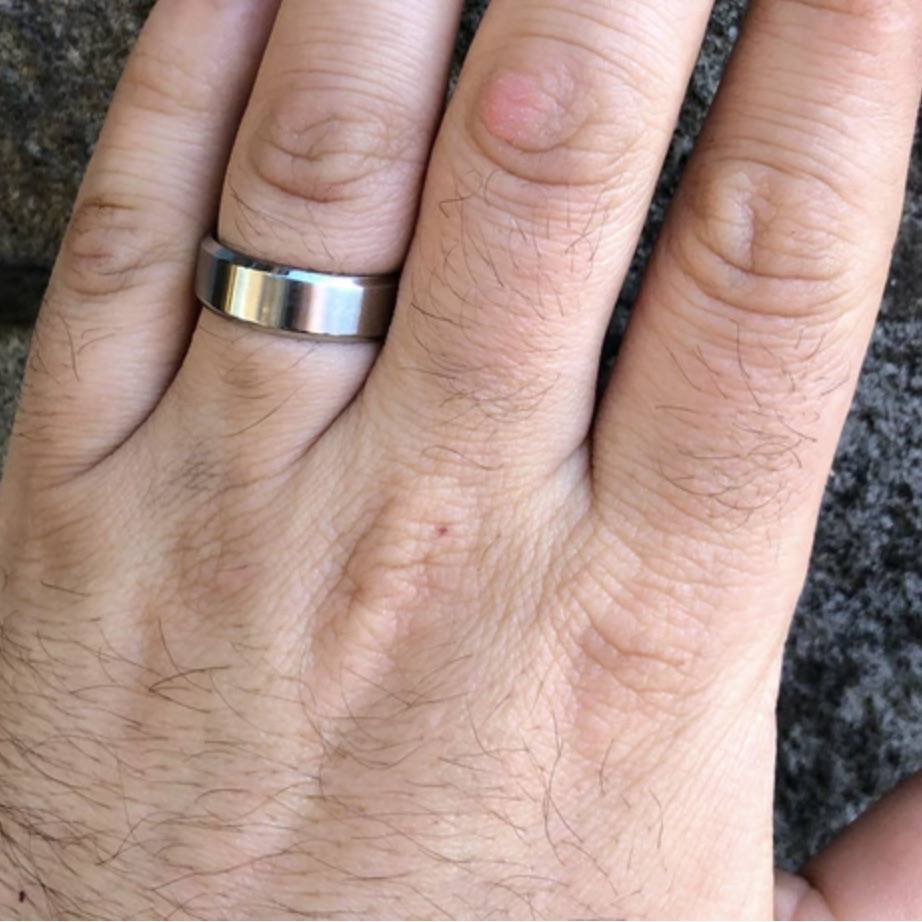 Hopefully that's shed a bit of light on the mysterious thing that is ring widths, and if not, email our team at info@flinnandsteel.co.uk and they'll do their best to answer any questions!
See ya next time,

Ollie & Team F&S